Ishaan Khattar talks about his relationship with brother shahid and his kids Misha-Jain, reveals the actor's nickname
In an interview, actor ishaan khatter talks about his bonding with his brother shahid and his kids Misha and Zain. Let us tell you what he has said.
Bollywood actor shahid kapoor is the son of veteran stars Pankaj Kapur and neelima Azeem. However, after their separation, Pankaj married veteran actress supriya pathak and they are parents to two children, Sanah and Ruhaan. Neelima, on the other hand, is married to popular actor rajesh khattar and has a son, ishaan khatter, and handsome hunk shahid never misses a chance to be the big brother to all his half-siblings. Now, ishaan has opened up about some adorable incidents from his childhood diaries with shahid and also revealed his brother Shahid's nickname.
In an interview with 'Pinkvilla', ishaan khatter was asked about his bond with his dearest brother shahid Kapoor. He told how his elder brother keeps him grounded. ishaan also revealed Shahid's hilarious nickname 'Baba Sasha' and how they used to joke about it later. ishaan said, "He is the kind of person who has nurtured me. He is very down to earth and has the same depth. We even joke about it a lot. I call him 'Baba Sasha', but he is like that. He is the one who always kept an eye on me as the male member of the house."
Ishaan told how shahid used to change his diapers. Furthermore, ishaan spoke about how shahid was more than a father figure to him. He told how his elder brother shahid was just 15 when he was born. However, shahid used to change their diapers as well and thus they became attached. ishaan further added, "I think he felt like a parent towards me because he even changed my diapers. He was around 15 when I was born. Best Big Brother in many ways.", But he is small at heart, so we have a very unique relationship.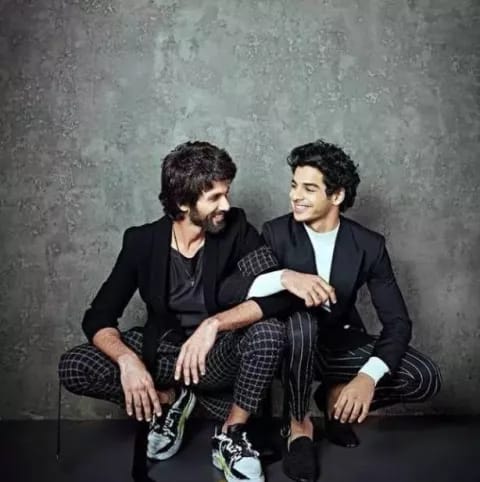 Ishaan on relationship with Shahid's kids Misha-Zain Kapoor. Apart from being a doting son, a brother, and brother-in-law, ishaan is also a loving uncle to shahid kapoor and Mira Rajput's kids Misha Kapoor and Zain Kapoor. Talking about how smart he is, ishaan shared that while conversing with him, he feels like he is talking to kids much older than him. Praising Misha and Zain's IQ, ishaan said, "Of course, that's why they have a lot of fun with me. They are very smart kids. Sometimes I can't believe the conversations they have, especially with Misha. Looks very smart for his age. I think what matters for me to tell is not just IQ but kids are so emotionally intelligent that they can feel what a mature person is feeling It's weird to me. I learn a lot from him. I'm proud of him." When ishaan Khattar talked about bonding with sister-in-law meera Rajput, said- 'She complains a lot
మరింత సమాచారం తెలుసుకోండి: