Keerthy suresh watched the FDFS of dasara with fans..!?

Both Keerthy suresh and nani have seen the FDFS screening of 'Dasara' which has been released today and is getting positive reviews. Actor nani is working with actress Keerthy suresh in 'Dasara' after the success of 'Shyam Singha Roy'. The film talks about the coal mining workers and the problems they face.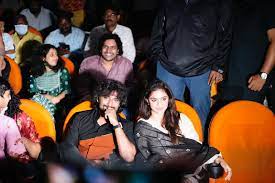 nani, who has only acted in a smart and stylish role so far, has shown a different level of acting in this film for the first time as a quality local. Both Keerthy suresh and nani had already acted in the movie 'Nenu Local'. Just as their chemistry in that film was well-received, 'Dasara' has also been well-received. Competing with 'Pathu Thala', dasara film which has been released as Pan india film in tamil, Telugu, Hindi, Telugu, Kannada, etc. is receiving positive reviews from tamil fans as well.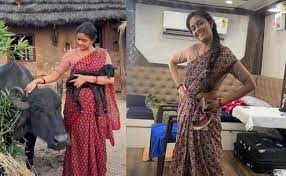 The film is directed by srikanth Odela, with music composed by Santhosh Narayanan. sathyam Suryyan has worked in ISE sound recording and naveen has worked as a cinematographer in the film. Amid huge anticipation among the fans for this film, nani and Keerthy suresh went to a popular theater in hyderabad this morning to watch the FDFS scene with their fans. Not only did they watch the film with their fans, but they also celebrated the film's success by cutting the cake. Also, fans have garlanded both of them and expressed their wishes. Some photos of this are now being seen virally on social media.
మరింత సమాచారం తెలుసుకోండి: