Jewelry stolen from singer's house..!? So many thefts..?

Recently, a complaint was made to the police that a jewel was stolen from the house of Superstar Rajinikanth's daughter Aishwarya. According to the complaint, about 60 sovereigns of jewelry were stolen from the house of singer Vijay Jesudas in Abhiramapuram, chennai last December, and this came to light only at the end of February. Also, the police have registered a case and are continuing the investigation as it is suspected that the domestic workers may have been involved in the theft. This incident has caused a huge shock among the film industry and fans.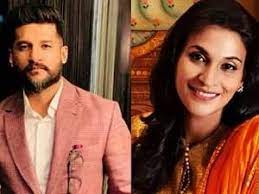 Carnatic music singer Vijay Yesudas is famous for working as a playback singer in more than 200 films in tamil, Telugu, Kannada, malayalam, etc. He started his journey as a singer with the malayalam film 'Million Stars' in the year 2000, and after this, he worked as a singer in many films. Following this, he has worked in many films like Jayam, Julie Ganapathy, Government, Kadhal Konden, Dhudu Kozhi, Ram, Galvan's Girlfriend, and chennai 600028.
Apart from being a singer, Vijay Jesudas made his debut as an actor in the malayalam film Avan and later played the villainous role of dhanush in the tamil film Maari. Following this, he also acted as the hero in the film 'Badaiveeran'. Currently, Vijay Yesudas, who is successfully riding two horses as a singer and actor, owns a house in Abirami Puram, Chennai. As his daughter is studying in chennai, it is said that if he has a holiday, he will go to Kerala. Therefore, while some jewels were found in the house of Vijay Yesudas in chennai, about 60 sovereigns of jewelry were found to have been stolen at the end of last month, but the complaint filed by them has only now come to light.
మరింత సమాచారం తెలుసుకోండి: