Actor who competed for the title of superstar..!?

Superstar Rajinikanth is the number one hero of current tamil cinema. The mass collection of tamil cinema to date depends on his films. Producers are waiting to invest crores trusting him. His fans are the most important reason for this. But Rajinikanth did not get to this place easily. He suffered a lot of hardships and humiliation for that. He himself has said this on many platforms. This superstar status has always been like magic in tamil cinema. There are many actors currently competing for this title.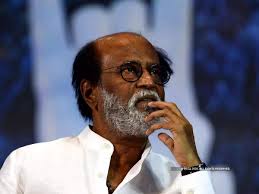 Rajinikanth was given the title of superstar only from the 1978 film Bhairavi in which he played the solo hero. Today we know about the actors competing for this title. But at that time a famous actor is competing for this superstar title. In the end, it was Rajinikanth who won. That actor is kamal haasan who has been the genius of tamil cinema for almost 60 years. Both Rajinikanth and kamal haasan are contemporary rivals. Both acted in many films together. At one point, forced to run towards their success, the two decided not to do any more films together.
Within two or three years of Rajinikanth's rise to superstardom, kamal haasan acted in the hindi film Ek Tuje Kaliye. The film was a huge success. It was during this film that kamal haasan was given the title of India's number-one superstar. Although it was controversial in kollywood at the time, the title was not given to him in any other film after that. Both Superstar Rajinikanth and Global hero kamal haasan have been hailed as good friends to date. Considering the economics of cinema, they have always created a mystical image of both of them as rivals. It was very much during the eighties.

మరింత సమాచారం తెలుసుకోండి: