When Dharmendra's first wife Prakash Kaur said on marriage with Hema- 'What wrong did my husband do?'
Here we are going to tell you about the first wife of handsome hero dharmendra, Prakash Kaur, who once talked about the actor's second wife, hema Malini. Veteran actor dharmendra is also known as 'Heman'. He has done two marriages in his life. Everyone knows about his second wife hema Malini, but his first wife Prakash Kaur stays away from the limelight. In such a situation, very little information is available about him, but he also has a story.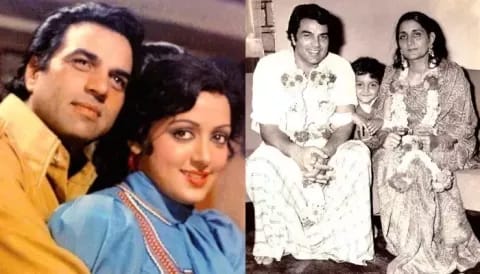 Prakash Kaur was married to dharmendra in 1954 when the actor was only 19 years old. The two are parents to four children Sunny Deol, bobby Deol, Vijeeta Deol and Ajita Deol. Life of both was going well, but in the late 70s, there was an entry of hema Malini, the beautiful actress of her time in Dharmendra's life, after which there was an earthquake in Prakash Kaur's life. 
Dharmendra wanted to marry actress Hema, but Prakash was not ready to divorce her husband. In such a situation, dharmendra married hema for the second time in the year 1980 without divorcing Prakash. For this, dharmendra had adopted Islam.  Dharmendra was already married and was the father of 4 children, so there was a lot of opposition to his and Hema's marriage, he was even called a 'womanizer'. However, hearing this, his first wife Prakash Kaur felt very bad and she herself defended Dharmendra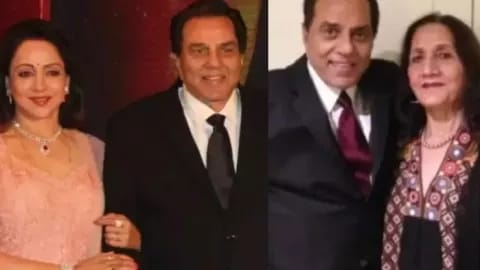 Prakash Kaur was furious when dharmendra was called a 'womanizer'. In an interview given to 'Stardust' in the year 1981, Prakash Kaur had said in defense of dharmendra, "Any man would choose hema instead of me, what was wrong if my husband did this. How can anyone call my husband a womanizer?" That's what half the industry is doing. All the heroes are having affairs and getting married for the second time."
Prakash has no bitterness for Hema. At the same time, in the same interview about hema Malini, she had said, 'I can understand hema too. I know what she is going through. If I were in Hema's place, I would never have done it. As a woman, I can understand Hema's feelings, but as a wife and mother, I cannot justify Hema's feelings  . Know why ?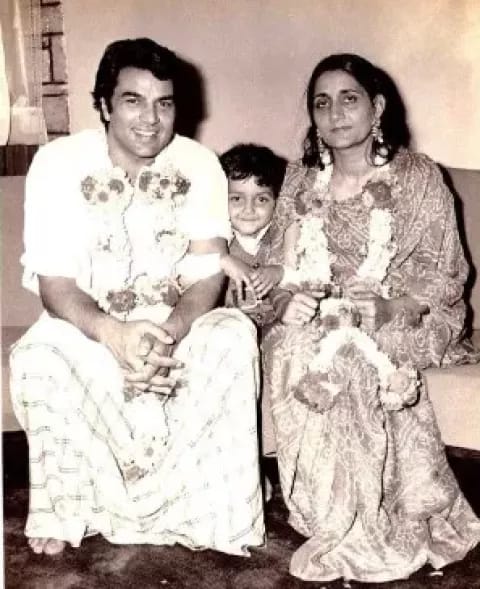 At the same time, once hema also talked about marriage with dharmendra and his first wife. In an interview given to 'Deccan Chronicle', the actress had said, 'I had definitely married Dharam ji, but I did not want it to hurt anyone. I never interfered in the life of his first wife and children. I never separated her from her family even after marriage. By the way, even though dharmendra is married to Hema, he has not divorced his first wife. He is often seen spending time with both his families. At the moment, how do you like this story of ours? Do tell us by canting.
మరింత సమాచారం తెలుసుకోండి: