Celebrity dating rumors and conjectures never fail to capture the interest of both the public and the media. vijay varma and tamannaah bhatia, two bollywood actors who have been sighted together several times, are the center of the most recent buzz in the entertainment industry. Although their relationship status is yet unknown, their regular trips have aroused intrigue and raised eyebrows. Let's investigate the rumored romance between these two accomplished actors and discover the rumors that surround their developing relationship.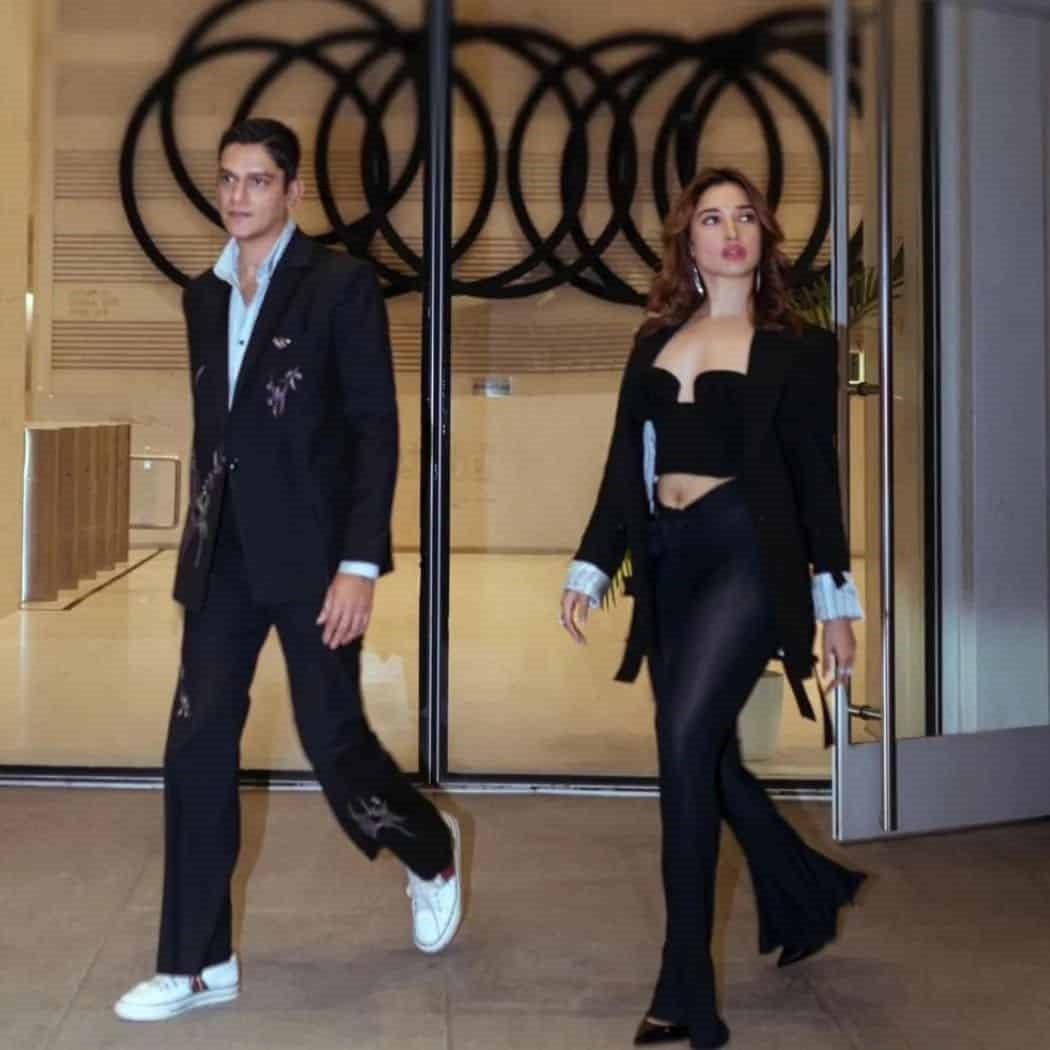 Night Out
Photographers recently photographed vijay varma and tamannaah bhatia as they went out together on a friday night. The pair matched in elegant black clothes, exuding style, and panache. varma looked sharp in a suit, and Bhatia exuded confidence while casually rocking an oversized jacket and a bralette. The rumors of their romance were fueled by their matched wardrobe choices.

Friendship or Something More?
While promoting their film "Dahaad," Vijay Varma's co-star
gulshan devaiah
threw fuel to the
fire
as fans impatiently awaited confirmation of their relationship status. Tamannaah's name was brought up by Devaiah in an
interview
as a humorous way to taunt
varma
, sparking an online reaction.
varma
, on the other hand, handled it well and insisted that they are close friends who respect one another. Based on their obvious connection on screen, he also suggested that he and
tamannaah
may be more than just friends.
The media Gaze
The rumors around
vijay varma
and
tamannaah
Bhatia's supposed romance have been fanned by
media
stories and images of them together. Although the performers haven't publicly discussed their relationship, fans and the
media
have been attracted by their public outings and evident comradery. Their followers are impatiently awaiting an official confirmation or rejection from the performers themselves as the rumors persist.
Unraveling the Mystery
While the gossip
industry
is in full swing, it's crucial to keep in mind that celebrities have a right to privacy. It is important to
view
the claimed relationship as purely speculative unless
vijay varma
and
tamannaah bhatia
decide to respond to the accusations directly. It is important to respect their privacy and refrain from making snap judgments based just on visual cues or rumors.
The rumored romance between
vijay varma
and
tamannaah bhatia
has gained widespread attention, with the public and
media
excitedly tracking their every move. However, as celebrities' personal lives are their own, it is crucial to approach the subject with prudence. It is preferable to respect the pair's unique skills and enjoy their on-screen connection until they decide to discuss their relationship in more detail. Let us keep in mind that
vijay varma
and
tamannaah bhatia
continue to thrill us with their outstanding performances in the world of
cinema
while we wait for more information.
మరింత సమాచారం తెలుసుకోండి: