I'll definitely hold Dhanush's hand..!? Actress's love..!?

Actress rekha Nair, who became famous with the film Iravin Nizhal revealed her love for actor dhanush in an interview. rekha Nair, a small-screen actress, continued to act in small roles in tamil cinema. rekha Nair came with the dream of becoming a heroine, but after trying for many years, her desire was not fulfilled, so she used to act in side roles. Actress rekha Nair shocked everyone by acting half-nude in the Parthiban-directed film Iravin Nizhal. At the time of the film's release, actor and controversial film journalist Bailwan Ranganathan criticized the actress rekha Nair's nude performance.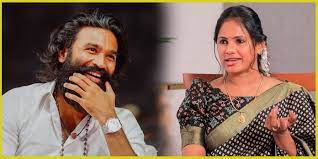 A furious rekha Nair then had an argument in the middle of the road with Bailwan Ranganathan, who had come for a walk to Thiruvanmiyur Beach. Then the video of her beating was released and it became a topic of conversation on social media. rekha Nair, who is crawling as an actress with no shortage of excitement, is constantly getting film opportunities in tamil cinema. It is well known that actress rekha Nair can speak her mind out loud. In a recent interview, actress rekha Nair expressed her love for actor dhanush and it is going viral.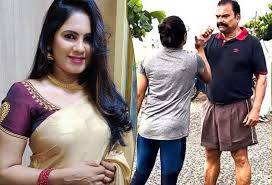 Accordingly, she said that her favorite actor in tamil cinema is Dhanush. If only he had not got married, she would have married Dhanush. She likes him so much. Even recently she got a chance to meet Dhanush. Then she told him that she likes him very much. She might have taken it for granted as many people would have told him this.
మరింత సమాచారం తెలుసుకోండి: