After 32 years, that Superstar pair again..!?

Is Superstar Rajinikanth-Bollywood legend amitabh bachchan going to share the screen again? Are we going to see the two legends in the same frame? Will it be possible with the 170th movie of 'Thalaivar'? That means yes. An official announcement regarding it is almost here. In terms of acting, they are unmatched. Both have a niche in the indian film industry. Rajinikanth has done more tamil films. But he has a fan following all over the country. His films are translated into other languages. Although amitabh bachchan has done more hindi films, he has a national wide fan following.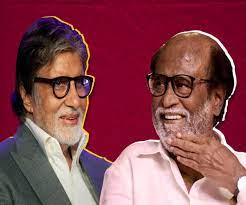 Lately, he is also seen in telugu movies. If offered guest roles in the films of star heroes, they act. That's how Big B got closer to Tollywood. In this background, Rajini-Amitabh is getting ready to act together again. Let us know that this is Rajinikanth's 170th movie. 'Jaibhim' director is directing this film. He also had the idea to bring the two legends together again. With this, it can be considered that a rare moment has taken place in the indian film industry.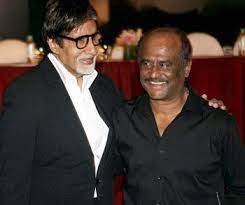 Rajinikanth and amitabh bachchan have a good friendship. In the early days of their career, there were films where both acted together. After that, they are getting ready to share the screen again after 32 years. If both of them make films separately, the box office will break. There is no need to say how the sensation will be if two such stars are seen in the same relationship. The film is produced by the famous production company Lyca Production House.
మరింత సమాచారం తెలుసుకోండి: