Rashtriya Swayamsevak Sangh (RSS) chief Mohan Bhagwat on thursday made a surprise visit to a mosque and a madrassa in Dar-ul-Hakut Delhi.He made this visit at a time when it was reported in some newspapers that he recently met five Muslim intellectuals of the country and discussed with them several aspects of Hindu-Muslim relations.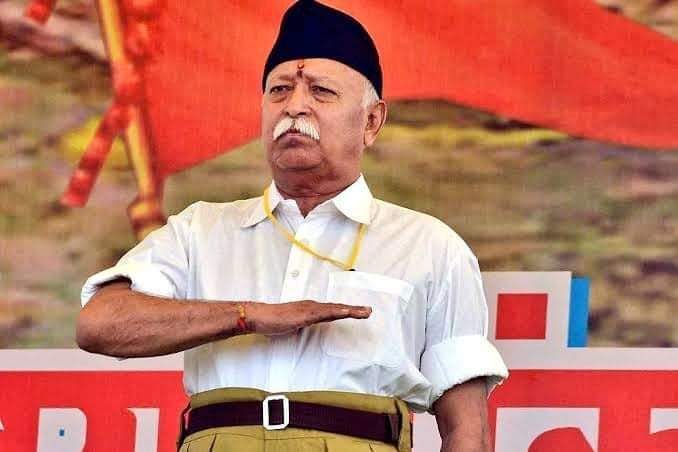 The five intellectuals whom Mohan Bhagwat has met are former election Commissioner of india SY Qureshi, former Lieutenant governor of delhi Najeeb Jung, journalist and former Member of parliament shahid Siddiqui, former Vice Chancellor of Muslim university Zameeruddin Shah and industrialist Saeed. Sherwani was included. Shahid Siddiqui told the BBC that the meeting took place on august 22 at the RSS office in Delhi. He said that after Nupur Sharma's controversial statement, the kind of hateful atmosphere that was being created in the country is very disturbing. Several Muslim intellectuals consulted among themselves and it was decided to meet the head of the RSS. According to him, our aim was that there should be a dialogue. We may have differences but that does not mean that we are against each other or enemies.
We should keep these differences in front and talk. So we talked to them and created an environment where the dialogue should continue. This should not be a one-time affair. There are reports that the RSS chief has formed a committee of four senior leaders to hold talks with Muslim intellectuals in future. shahid Siddiqui said that in a conversation with the RSS chief, he sought his stand on issues like cow slaughter and racist phrases, while the hate campaign against Muslims by Muslim intellectuals, mob violence and other such issues. Discussed the issues.
The meeting was scheduled for half an hour but it went on for almost two and a half hours. It is difficult to say why the news of this meeting came out after a month.
Speaking to BBC on phone, Jamiruddin Shah said, 'If anyone can effectively deal with the situation in the country, it is prime minister Narendra Modi or Mohan Bhagwat. That is why we asked Mohan Bhagwat for time to speak. The RSS leader met All india Imam Organization President Maulana Umir ahmed Ilyasi at his mosque. In a statement issued after this meeting, Maulana Umeer said that he had earlier met the RSS leader and that the Sangh leaders were also coming here before that.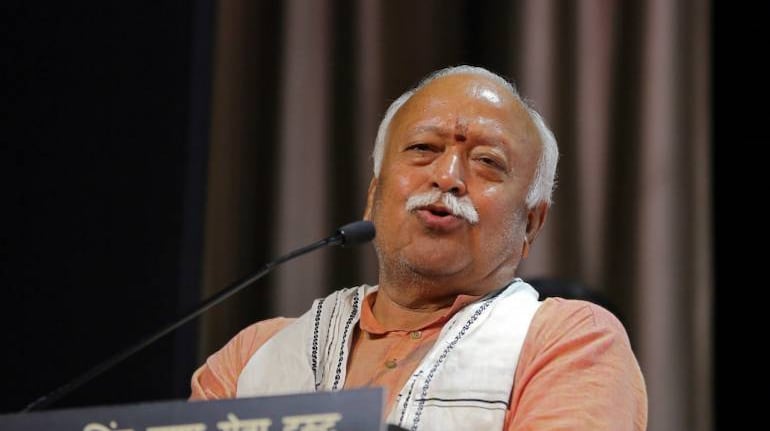 Imam house (Maulana's office adjacent to the mosque) is where everyone comes,' he says. We go, they come. I think it creates a good environment for each other to come here. Mutual misunderstandings will be removed. This is a good step. It is a good start and will send a good message to the country and abroad. 'Rajiv Doli, an intellectual associated with the RSS, says the RSS believes in reaching out to every section of society. He wondered why meetings with Muslims were taking so long. Association leaders often meet with other community leaders
After Nupur Sharma's controversial statement on the Prophet of Islam, which escalated Hindu-Muslim tensions in india and around the world, he was removed as bjp spokesperson
మరింత సమాచారం తెలుసుకోండి: