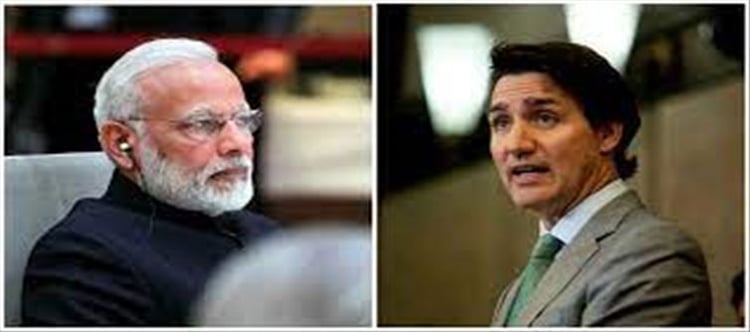 Reportedly apart from india, canada is the only country in the world where a large number of people of the Sikh
community live, whose roots are in India. people of the Sikh community hold high positions there, from
industry to politics. Because of this, while relations between india and canada should be cordial, both the
countries are going through their most strained relations till date. The reason for tension is Khalistani terrorists
plotting against India. For this, Canadian PM Justin Trudeau has taken enmity with India. Let us tell you in
detail about the entire controversy.
kindness to Khalistani terrorists
Canada's PM Trudeau, which has become a safe haven for Khalistani terrorists, recently made baseless
allegations against the indian intelligence agency for the murder of terrorist Hardeep Singh Nijjar. Trudeau,
upon returning home two days after attending the G20 summit held in india on september 9-10, imposed an
unnecessary ban on trade missions with india, adding fuel to the deteriorating relations between the two
countries.
The sourness in the relations between the two countries increased further when on september 18 (Monday),
Justin Trudeau claimed in the parliament of his country that indian intelligence agencies were behind the
murder of Khalistan terrorist Hardeep Singh Nijjar living in Canada. He said, The involvement of any foreign
government in the murder of a Canadian citizen on our soil is a challenge to our sovereignty. The Government
of canada is actively investigating the involvement of indian government intelligence agencies in the murder
of Hardeep Singh Nijjar. After this, the Canadian government expelled India's top diplomat Pawan Rai.
మరింత సమాచారం తెలుసుకోండి: