How true is Dhirendra Shastri's claim?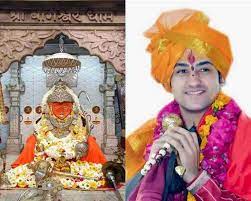 Peethadhishwar Dhirendra krishna Shastri of Bageshwar Dham, located in Chhatarpur district of Madhya Pradesh, is in discussion these days. Some people are accusing him of defaming Sanatan dharma and spreading superstition. people allege that Dhirendra Shastri does not perform any miracles, it is only his art of magic. Dhirendra Shastri has given a reply on this. He said that some people are raising questions for cheap popularity, we are just promoting and following our Sanatan dharma and Rishi tradition.
Dhirendra Shastri said, 'Magic has its limits. Hanuman flew to Lanka, it cannot be measured by magic. We don't do any magic, we only know Ram. We worship only him. He said that some people are running an agenda to defame Sanatan Dharma. Questioning faith is not a good thing. Those who are hatching such conspiracies have no right to live in India. Till date in the history of india no one has been able to eradicate the sage tradition.
Having an ideological difference is a different matter. You keep your point, but you cannot reach someone's feelings concretely. people like to visit Bageshwar Baleshwar Dham, which is one of its greatest virtues. We only read Hanuman Chalisa. This reduces the image of negative impact on the victim and increases the positive one. 
మరింత సమాచారం తెలుసుకోండి: