Actress walking n*ked in the middle of the road..!?


Hollywood actress Amanda Bynes was shocked when she walked naked on the streets of Los Angeles. And the information about her problem has now come out. Actress Amanda Bynes, who roamed naked on the streets of Los Angeles, is said to have been taken into psychiatric custody after this incident. Amanda made her debut as a child star in hollywood films and then starred in Big Fat Liar, What a girl Wants, and Robots, and She has acted in many films like The Man, and Easy A. Later, due to her personal problems, she left the film industry in 2010 and started acting in television programs in 2018.

36-year-old Amanda Bio not only suffers from the polar disorder but also suffers from some mental health problems due to excessive drug use. In this situation, on march 19, Amanda was seen walking naked on the streets of Los Angeles.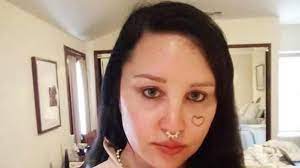 After informing the police about Amanda, they reached there and took her under medical care. It is noted that actress Amanda was already undergoing treatment for mental health problems. Now it is reported that she has been re-examined by a mental health team that has decided to put her in a mental institution for treatment.
మరింత సమాచారం తెలుసుకోండి: