Punjab vs Kolkata: Young forces clash in Mohali..!

In the 2nd match of the IPL series, the bowling strength of the kolkata team will play against the batting strength of the punjab Kings. The 16th IPL cricket series grandly started yesterday. Today there are 2 matches in the IPL series. In the first match, Nitish Rana-led kolkata Knight Riders will play against the Shikhar Dhawan-led punjab Kings. As usual, the punjab team, which finished 6th in the last IPL series, has again lost its captain and coaches. They replaced mayank agarwal with shikhar dhawan as captain and replaced Anil Kumble with Trevor Bayliss as a coach.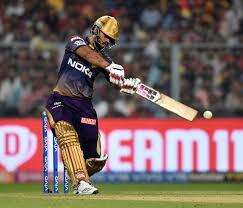 Similarly, in the mega auction, instead of removing all the players, they released only a few players and gave a surprise. All-rounder sam Curran was also bought in the auction for Rs 18.5 crore, the highest amount in IPL history. Due to this, the quality of the all-rounders of the punjab team has increased. Apart from that, the acquisition of Sikandar Raza from the zimbabwe team is the best strategy. But the absence of action player and spinner Liam Livingston in the first match against the kolkata team is a setback for the punjab team. Kagiso Rabada, the main bowler who has been playing for the national team, is also absent from the team. Due to this, Arshdeep Singh, sam Curran, and rahul Sahar are more dependent. Likewise, Bairstow is also sidelined with an injury and the pressure on shikhar dhawan has increased.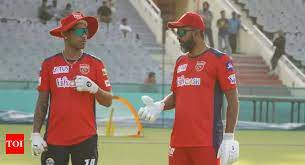 On the other hand, Nitish Rana has taken over as the captain of the kolkata team as captain shreyas iyer has withdrawn due to injury. Also, Liton Das and Shakib Al Hasan, who were considered to be the main players of the kolkata team, will not play in the first few matches. Thus the batting duties have fallen on venkatesh Iyer, Gurbaz, Jagadeesan, Rana, and Ringu Singh. But Kolkata's bowling is a challenge for all teams.
Sunil Narine, Russell, Shardul Tagore, Umesh Yadav, Tim Southee, Ferguson, and varun Chakraborty have a great army. Thus, this match will be a match between the batting strength of the punjab team and the bowling of the kolkata team. Also, although it is favorable for fast bowling as it is happening in Mohali, it rained yesterday. It is seen that the pitch will be favorable for batting and the chasing team will have more chances to win. These two teams have faced each other in 30 matches so far. Of these, punjab has won 10 and kolkata has won 20. But this time, the batting strength of the punjab team is expected to challenge the kolkata team.
మరింత సమాచారం తెలుసుకోండి: