Adani controversy: Nationwide protests by Congress...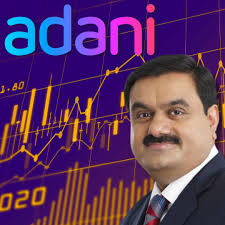 On Monday, the congress will conduct protests from the parliament to the streets in response to the ongoing Hindenburg-Adani dispute. The party has made the decision to stage nationwide rallies outside the bank of india-Latest Updates, Photos, Videos are a click away, CLICK NOW'>state bank of india (SBI) and life insurance corporation (LIC) locations.
The NSUI-Youth congress will hold a protest in delhi in front of the lic and sbi offices at parliament Police Station. Large leaders of the states will take part in a protest outside the sbi and lic offices led by congressmen from all over the nation. On Monday, congress members will demonstrate in front of the gandhi statue in parliament House.
Even though other opposition parties are supporting the congress on the adani issue, it remains to be seen if organisations like the Bharat Rashtra Samithi, Aam Aadmi party, and Trinamool Congress—which are frequently spotted together in meetings—will actually participate in the congress demonstration or simply offer moral support. The Bahujan Samaj party (BSP) and Janata Dal (Secular) have avoided congress on this matter, though.
The adani group's investments in public sector banks like the sbi and lic, according to the Opposition, have significantly impacted middle-class savers' levels. According to opposition lawmakers, the government is preventing the topic from being discussed in Parliament. The debate in both Houses of parliament was suspended following the commotion until february 6.
A joint parliamentary committee (JPC) or supreme Court-monitored investigation into the Hindenburg report against the adani Group, which accuses the company of engaging in fraud, was demanded earlier on friday by the congress and 16 opposition parties. According to congress President mallikarjun Kharge, the party wants an investigation while keeping the public interest in mind. He added that there had to be daily reporting of the probe into this matter.
On january 24, a report by the US-based Hindenburg Research surfaced, asserting that the adani Group had weak economic fundamentals and was, among other things, engaged in stock manipulation and accounting fraud. The revelation sparked a sell-off of all adani Group firms' shares.
మరింత సమాచారం తెలుసుకోండి: