5 expensive things of Isha Ambani: From a mansion worth 450 crores to a lehenga worth 90 crores
Here we are going to tell you about 5 expensive things of mukesh Ambani's daughter Isha Ambani, one of the richest people in Asia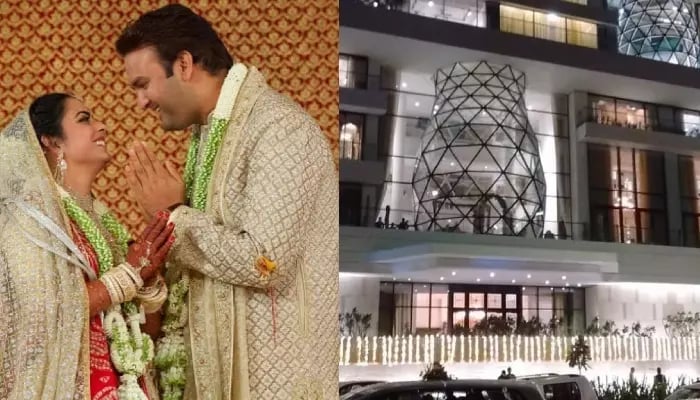 Isha Ambani, the only daughter of businessman mukesh Ambani, is currently enjoying her motherhood life with her twin children krishna and Adia. Being part of one of the richest families in the country, Isha is the owner of very luxurious and expensive properties. After marrying businessman anand Piramal in december 2018, Isha's wealth has increased further. So, here we tell you about 5 expensive things of Isha.
A luxurious sea-facing mansion worth Rs 450 crore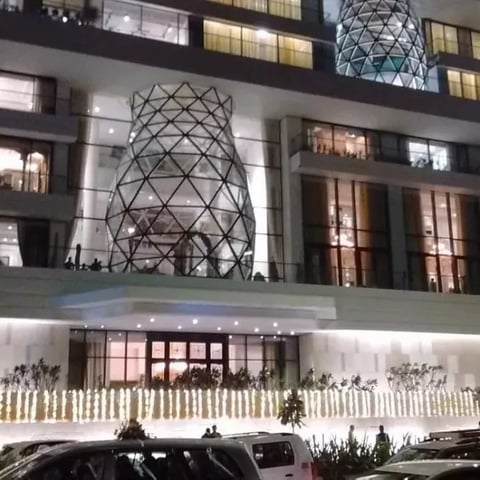 According to 'Economic Times', Isha Ambani and anand Piramal's sea-facing five-story mansion 'Gulita' in Worli, mumbai is worth around Rs 452 crore. The bungalow was gifted to the couple by ajay Piramal, the head of the Piramal Group and Anand's father. Who bought it from 'Hindustan Unilever' in 2012.
2. 90 crore wedding dress
Isha Ambani and anand Piramal got married in the year 2018, which was the biggest and talked about wedding of that year. According to 'Jagran' and other media reports, all eyes were on bride Isha Ambani's wedding lehenga, which cost around Rs 90 crore. As per a report in 'TOI', Isha's stunning wedding lehenga was designed by renowned designer duo Abu Jani and sandeep Khosla, with which Nita Ambani's 35-year-old Bandhani wedding saree was paired. 
Isha Ambani and anand Piramal are also very fond of luxury and expensive vehicles. He has more than one luxurious car in his garage, one of which is 'The mercedes-benz S-Class Guard'. According to 'India Today', this luxurious vehicle was bought by the Ambani family in 2015 for a whopping Rs 10 crore, which is in the name of Isha Ambani. Their car of Isha is equipped with bulletproof as well as other modern facilities.
4. Bentley Bentayga Car
Isha Ambani is also part of the elite club of A-listers, which includes Virat Kohli, abhishek Bachchan, shilpa Shetty, and others, who own a 'Bentley'. mukesh Ambani's daughter has a 'Bentley Bentayga', which costs around Rs 4 crore. Apart from the automatic transmission, the supercar comes with a 4.0-liter twin-turbo V8 engine, thanks to which the car can accelerate from 0-100 in just 4.5 seconds.
5. Aston Martin Rapide Car
The luxurious collection of cars owned by Isha Ambani and anand Piramal also includes an 'Aston Martin Rapide car. According to 'CarWale', the car, which comes with a 6.0-liter V12 engine, is priced at around Rs 3.29 crore in the indian market. This super luxury car of Isha can run up to 330 km / h on the road
మరింత సమాచారం తెలుసుకోండి: