Samantha's movie is not that type of movie..!?

The recently released The kerala Story and the earlier The kashmir Files were controversial films that were huge hits and grossed huge collections. Now the movie 'Chennai Stories' is coming with samantha as the heroine. Some people have a suspicion that the movie will also be a little bit like those kind of movies. The real thing is that it is an english movie. english actor vivek Kalra will play the hero in this movie. samantha will be seen in the heroine role. The hero from england comes to chennai, india to find out his mother and father's roots. chennai stories are being made based on the events happening there.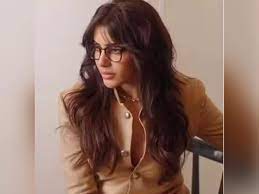 Samantha will be seen in the role of a young tamil girl. The heroine, a young tamil girl, falls in love with the hero who comes to chennai in search of his father after his mother's death. What happens after that is the story of the movie. Apart from that, there will be no controversial elements in it, according to tamil film circles. The film is going to be made simultaneously in tamil and English. They are planning to release this movie in hollywood in a big way. How well it works out remains to be seen. Meanwhile, samantha has also committed to another english film. There is no information about that movie. Chances are that chennai Stories will start releasing before that.

మరింత సమాచారం తెలుసుకోండి: