Looks: 24 Inch tv under 3000K, samsung 12 GB ram phone under Rs 2899
The gadget market is growing rapidly in India. india is being seen as the second largest market in terms of gadgets after China. Although most people like to buy a new smartphone or smart tv or any gadget, in the last few years there has been a huge increase in the demand for second-hand gadgets in India. Second-hand products are sold with a warranty on websites like flipkart and Cashify. There is another site for second-hand products of which very few people are aware. A 32-inch tv is available on this website for just Rs 3,000 and samsung Galaxy S21 for Rs 2,899. Let's know about this website.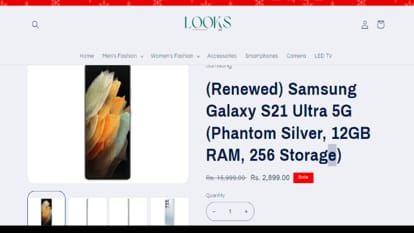 First of all, let us tell you that the name of this website is www.looks100.com. All the products found on this website are second-hand. Warranty information is not given with any product on this website. Now let me tell you about the price. On this website, you can buy Bluebee company's 24-inch LED tv for Rs 2,799. This tv has a 20-watt speaker and an A grade panel has been used. Installation is free with the TV. On this site, you can buy a 32-inch HD-ready model of the same company for Rs 3,999.
Samsung Galaxy S21 Ultra 5G
You can buy samsung Galaxy S21 Ultra 5g for just Rs 2,899. This price is for the variant with 12 GB ram and 256 GB storage. The Phantom silver color of the samsung Galaxy S21 Ultra has been listed on the site.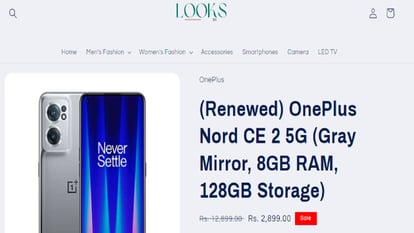 OnePlus Nord CE 2 5G
The OnePlus Nord CE 2 5g is listed on the Lux100 site for Rs 2,899. At this price, the phone will get a variant of 8 GB ram and 128 GB storage. Let us know that the price of this phone is currently Rs 24,999 on Amazon. Other branded phones are also listed in the sale with huge discounts.
GoPro hero 8
If you are a fan of action cameras, then the GoPro hero 8 has been listed for just Rs 2,999 for you. The price of GoPro hero 8 is currently 28 thousand rupees on Amazon.
Earbuds for Rs 199
The PTron Bassbuds are listed on Looks for just Rs 199. This earbud has a Type-C charging port. 3 hours of backup has been claimed by taking its battery. It also has an LED display which gives information about the battery.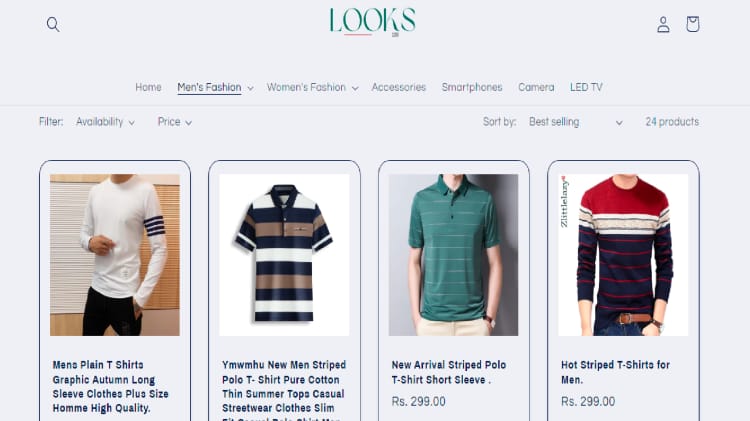 Women's and men's clothes are also listed on this website. You can buy the T-shirt at a starting price of just Rs.199. On the other hand, jeans are available at an initial price of just Rs 699.
మరింత సమాచారం తెలుసుకోండి: