It is known that lokesh kanagaraj, who has earned a good reputation as a director with movies like khaidi Master Vikram, has started another crazy project in the background of his cinematic universe on Wednesday. lokesh kanagaraj is directing Thalapati 67 with Thalapati Vijay in the lead role. Lalit Kumar is producing this movie under Seven Screens banner. Vijay's fans have been waiting for this crazy project for the past few months and officially launched it in Chennai.
Trisha is acting opposite Vijay in this movie which is being made in the backdrop of lokesh Kanagaraj's cinematic universe. Action king Arjun priya anand Miskin gautham Vasudev menon Mansoor ali Khan Matthew Thomas are playing the other key roles. trisha is acting in this movie with Vijay after a gap of almost thirteen years. The last time these two acted together was in the movie ``Kurivi'' made in 2008.
They are going to act together again in Thalapati 67. Vijay 67 is being directed by lokesh kanagaraj as part of khaidi Master vikram universe. It seems that Vijay will be seen as a gangster in this. lokesh kanagaraj, who entered ``Khaidi'' in ``Vikram'' movie universe, is going to enter Kamal as ``Vikram'' in Thalapati 67 as well. For this Kamal is going to be shown in a guest character.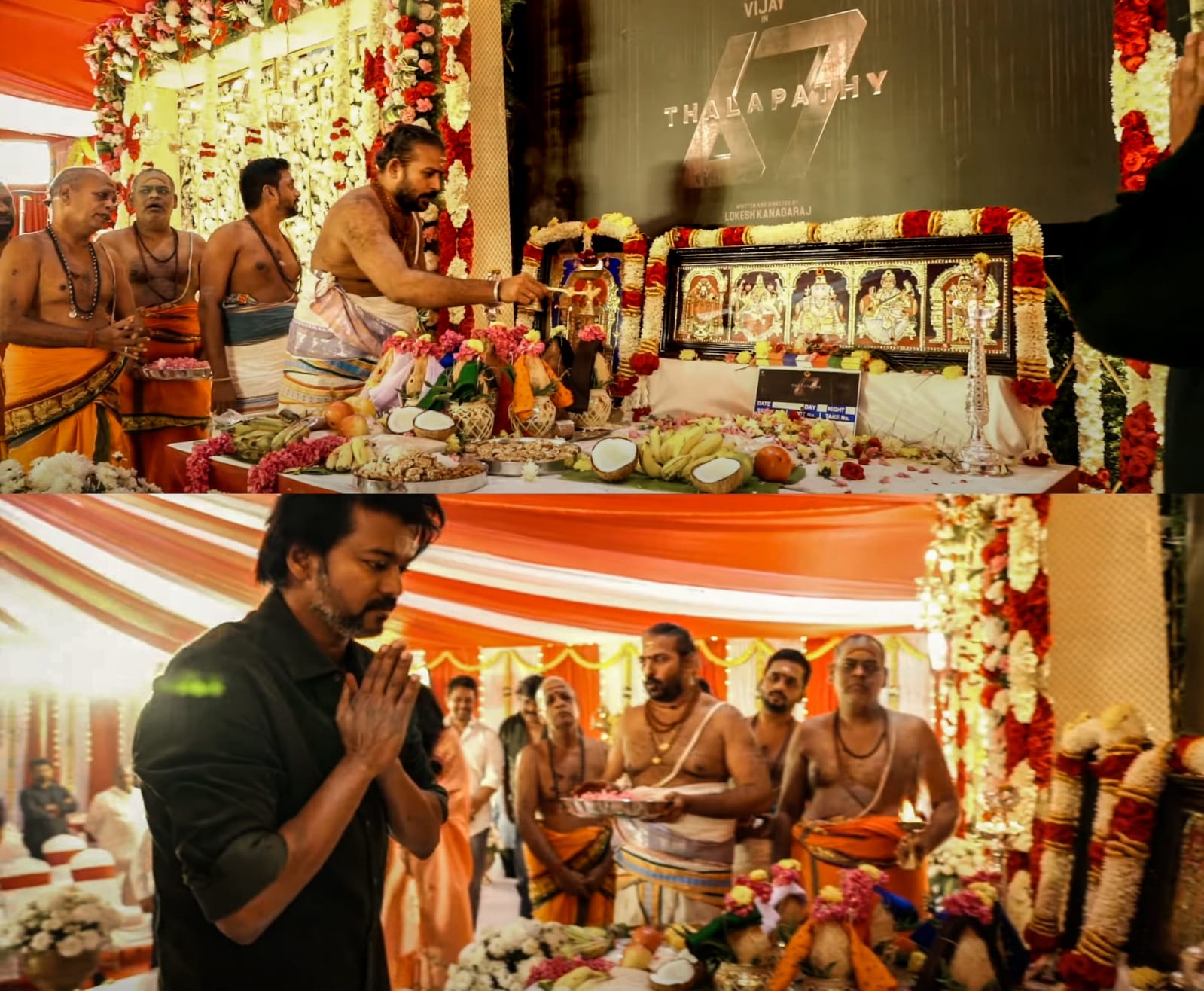 Lokesh kanagaraj, who surprised Suriya as a Rolex in Vikram, is going to give similar surprises in Dalapathy 67. As a part of this, there are reports that Kamal is going to be entered as ``Vikram'' in this movie universe. Soon after this movie, lokesh will bring 'Khaidi 2' to the screen and then he will make another part with Suriya in the background of Rolex story. Finally, he is going to enter all the parts in the ``Vikram'' universe and make the final movie the final movie on a huge scale.
మరింత సమాచారం తెలుసుకోండి: