Adil Khan Durrani: Who is Rakhi Sawant's husband Adil Khan Durrani, how did the first meeting happen, know everything here
Let us know when and how rakhi sawant and Adil Khan Durrani first met.
Adil Khan Durrani, the husband of bollywood actress rakhi sawant, has been arrested by the Oshiwara police. Rakhi had filed an FIR against Adil making many serious allegations, after which the Oshiwara police took action and arrested Adil. In her complaint, the actress told that Adil has taken away all her jewelry and money in the name of marriage. Apart from this, they also beat them badly. In her statement given to the media, Rakhi said that Adil has even taken away the keys to her house from her and is now refusing to return them threatening her. Amidst all this, let us tell you who is Adil Khan Durrani and when and where did he meet rakhi sawant for the first time.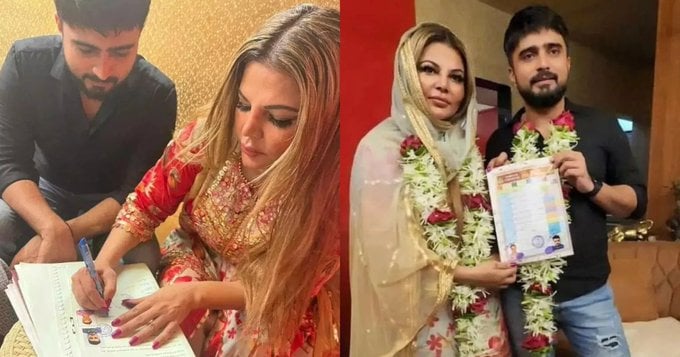 Who is Adil Khan Durrani?
Adil Khan Durrani belongs to Mysore. He is 27 years old and by profession, he is a businessman. Adil has a car business. Apart from this, he also runs a dance academy in mumbai along with Rakhi Sawant. 
How was the first meeting?
Answering this question, during one of her interviews given to E Times, rakhi sawant had told that for the first time she had met Adil in mysore where she gifted a bmw car to the actress. During the interview, Rakhi said, 'Adil's brother Shailee is my friend and business partner in many shows. It was Shailee who introduced me to Adil, after which Adil took my number from him. This is how our conversation started.;' In such a situation, Adil came into my life and he proposed to me only a month after our meeting.
Significantly, rakhi sawant was often seen arm-in-arm with Adil Khan. However, some time ago when the actress revealed her and Adil's marriage, everyone was stunned. Even more surprising were Rakhi's allegations against Adil. Later, for some time, this relationship of both them was also seen coming on track, but now after the death of her mother Jaya Bheda, Rakhi is once again seen accusing Adil. However, their relationship has taken an ugly turn.
మరింత సమాచారం తెలుసుకోండి: