Ilayaraja celebrated his 80th birthday with his family..!

Photos of musician ilayaraja celebrating his 80th birthday with his family are now going viral on social media. Even at the age of 80, raja continues to challenge the young composers of today with his unparalleled music. And his music has been a favorite of everyone from children to old people. Ilayaraja's journey that started in Annakkili has been going on for 40 years till today's liberation. Due to his undying love for music, even at the age of 80, ilayaraja is working tirelessly.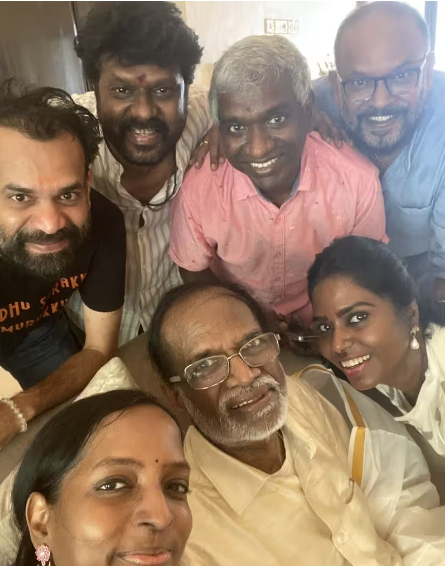 In this situation, ilayaraja is celebrating his 80th birthday today, from celebrities to politicians have been expressing their wishes through social media and in person since morning. Following this, Ilaya raja has enjoyed celebrating his birthday this year with his family. director venkat Prabhu published the photos on his social media website and it is seen as viral.
Generally, the Ilaya raja did not agree to cut a cake to celebrate his birthday, but he celebrated his 80th birthday with a cake for the happiness of his family. venkat Prabhu, Premji, Gangai Amaran, Bhavadharani, Vasuki Bhaskar, and others also participated in his birthday celebration. It is noteworthy that fans are questioning why Yuvan was the only one missing after seeing these photos.
మరింత సమాచారం తెలుసుకోండి: