Kajol in danger..!? Why left social media..!?

Actress kajol, who is a leading actress in bollywood, has announced her retirement from social media. kajol is the leading actress in Bollywood. kajol, who has acted alongside top bollywood stars like Shah Rukh Khan and salman khan, fell in love with actor ajay Devgan and got married. Kajal, who is continuing to act in bollywood even after marriage, is getting film opportunities one after another. In this situation, actress kajol has suddenly announced that she will quit social media.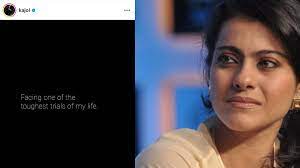 In the post she has posted on twitter and Instagram, she has announced that she is resigning saying that she is in a difficult situation in life. Actress kajol has over 36 lakh followers on twitter and over 1.4 crore followers on Instagram. Despite having so many followers, kajol has now deleted all her other posts on Instagram. Many people are questioning the reason for her sudden decision.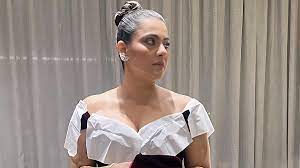 At the same time, actress kajol is doing this for the promotion of her next film called The Good Vibe. A few people are asking if ajay devgn is going to get a divorce. Many people are spreading information without knowing why kajol has suddenly announced her withdrawal from social media. If all this is to be put to an end, actress kajol will have to give an explanation, we have to wait and see what she is going to say about it.
మరింత సమాచారం తెలుసుకోండి: