Rajamouli is inspired by a tamil actor..!? Who is that..?

It is said that a good artiste has no respect locally. This actor's cinematic journey is just like that story. In tamil cinema, they ignored his acting skills and gave him only minor roles. Now he has gone to that country altogether. There they are celebrating by holding him on their heads. The actor is samuthirakani, who made his debut as a director by directing films like Unne Saranadhen and Neranja Manasu in Tamil. The character of Kanaku in Subramaniapuram directed by sasikumar gained much attention. After that, his role as Dhanush's father in the movie Ajwalna Pattadaari gave him a good reach.
If samuthirakani has shown his good performance in films like Abba and Aan Devathai. However, mostly he got only small books in Tamil. That being the case, telugu cinema has recognized his performance and is giving him opportunities one after another. In the early days, he acted occasionally in malayalam films and did a cameo role in the telugu film Sambo Siva Sambo. After that allu arjun starrer Alavaikunthapuram became a turning point for him in telugu cinema and won him many awards. After that, he continued to act in telugu films.Samuthirakani also played an important role in the film RRR, which took indian cinema to the oscar stage.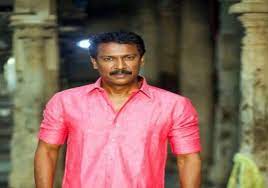 Baahubali director rajamouli has recognized Samuthirakani's acting talent and has now hired him outright. He is going to sign samuthirakani in his next films. Although director and actor Samuthirakani's film journey started towards Kollywood, now he is flying his flag in tollywood cinema, especially when a director like rajamouli gives him important characters in his films, it is a matter of pride for tamil cinema.

మరింత సమాచారం తెలుసుకోండి: