Eesha Rebba, who is well-known for her work in telugu and tamil films like "Raagala 24 Gantallo," "Awe," and "Brand Babu," has struggled to score a big-ticket success. On social media, she has nevertheless continuously interacted with her followers. While on vacation in the Maldives, she just posted some enticing images in which she can be seen boldly posing while wearing a chic blue bikini that highlights her legs and is covered by a white towel.

Eesha is now hard at work shooting for the telugu film "Mama Maschindra" and the tamil film "Aayiram Jenmangal." She still manages to hold the attention of her audience despite her struggles to succeed on TV. eesha Rebba, a telugu movie diva, is a well-known figure in the entertainment world. She first gained notoriety in the telugu film business, but she has since entered the malayalam film industry and is now gradually rising to recognition with her parts.
Eesha Rebba, who is well known for her social media activity, frequently ignites the internet with her sexy photographs. eesha has recently gained notice for her fascinating descriptions as well as her captivating images. She just posted a photo to instagram with the message "You make my heart shy." Her followers have begun to wonder and to speculate about this.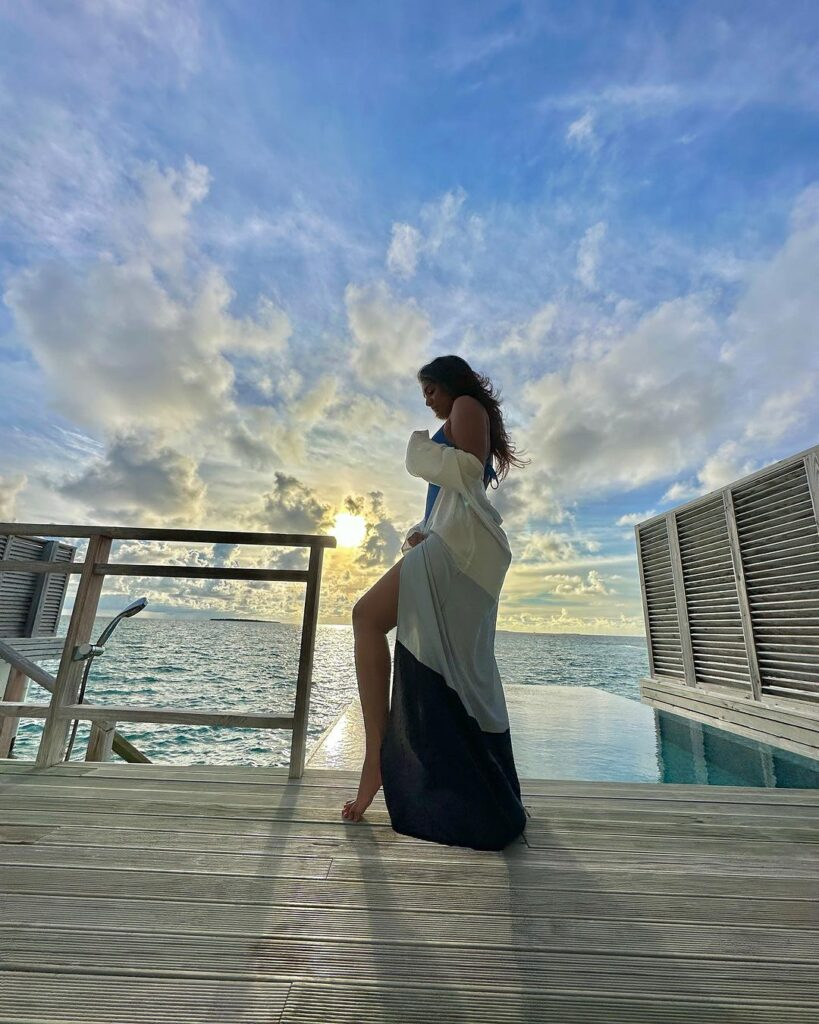 మరింత సమాచారం తెలుసుకోండి: