Don't spoil our happy day..!? It's heartbreaking..!?

Pakistan cricket team fast bowler shaheen Afridi married famous cricketer shahid Afridi's daughter Ansha on the third day. Last year, the wedding was held with great pomp and ceremony. Only Afridi's relatives and friends participated in this event. In this situation, shaheen Afridi, the new groom, has posted a tweet on social media.
 In that god is sufficient for all. May god show them mercy and happiness. Ansha and he should be like each other's garland. His thanks to everyone who wished their wedding and made this day special. Share all prayers with them on this auspicious day, said shaheen Afridi. Following this, he published another post. It's definitely very disappointing. Please don't post any wedding-related videos. He has requested that no one share it. But his personal freedom is affected.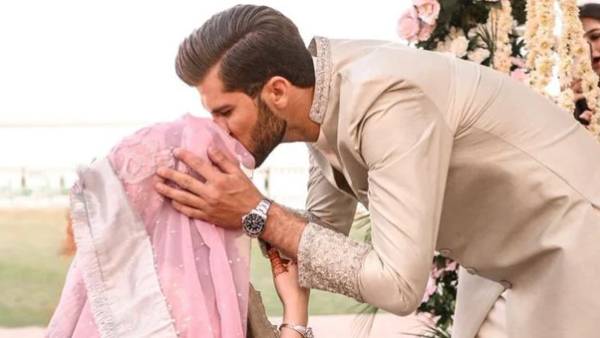 Fans have spread all the videos related to the wedding on social media without any sense of guilt, rejecting his request. Again his request to all is one thing. All give them full cooperation.
Shaheen Afridi requested all not to do anything to spoil this great day of his. shahid Afridi has posted about his daughter's marriage, daughter is a blessing that blooms in their garden. It is with our daughter that they can laugh and play, dream, and give love. As a parent he got his daughter married to shaheen Afridi. His best wishes to both of them. Pakistani players including Babar Azam attended the wedding.
మరింత సమాచారం తెలుసుకోండి: