The MCU's Scarlet Witch and her abilities are made fun of in fan art for Stranger Things season 4. The last episodes of the enormously popular Netflix series are scheduled to debut on July 1 after the release of the most recent season on May 27. The series' most ambitious plotline to date, which introduces the fearsome antagonist Vecna, was presented this season. The adolescents don't have Jim Hopper's assistance or Eleven's abilities this time as the lord of the Upside Down proceeds to wreck havoc on Hawkins.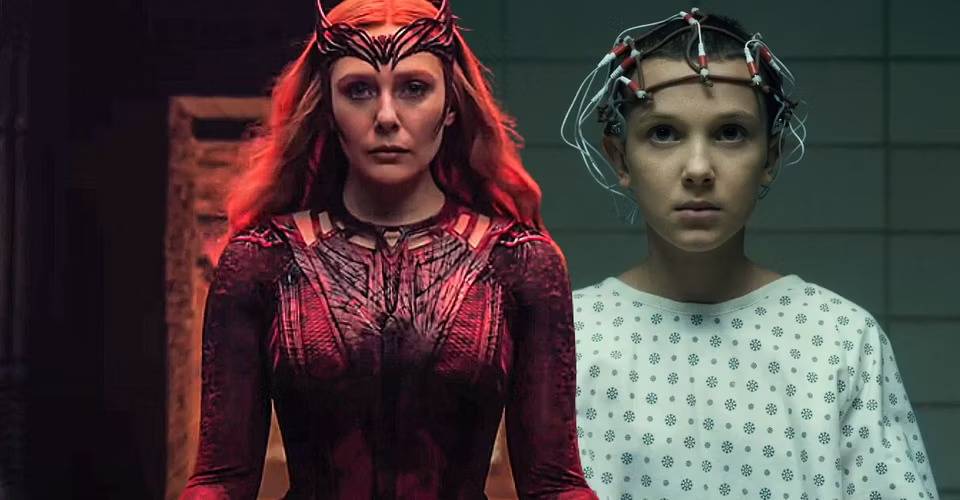 Eleven's recollections reveal 001, or One, another potent telekinesis user on the path to recovering her talents. The man, who Eleven initially sees as simply another worker in the Hawkins Lab facility, is eventually identified as the lab's very first test subject and Victor Creel's son. One turns out to be one of Hawkins' most skilled telekineses users and later transforms into Vecna after losing a duel with Eleven. When Eleven uses
love
as her driving force instead of the rage and hatred One had earlier driven her to, she is the only one who can successfully combat him.
​
Click Here to see the Original Post
​​​
The powers of One and Eleven are now hilariously compared to Scarlet Witch from the MCU in fan art for Stranger Things season 4. Following a demonstration of each character's individual telekinetic abilities, artist raychelwho posted a backbend position of the adversary from
doctor
Strange in the Multiverse of Madness on
instagram
alongside bewildered and visibly frightened One and Eleven. Along with depictions of Wanda Maximoff's back-bending in the Marvel Cinematic Universe and a meme of T'Challa telling someone to "find this woman a chiropractor," the artwork highlights the Scarlet Witch's theatricality in comparison to the two Stranger Things characters.
మరింత సమాచారం తెలుసుకోండి: