Do you know what india imported the most from china ..?

The state of the indian trade market relies heavily on Chinese goods. india has been importing a large number of goods, especially in the machinery sector. The General Administration of Chinese Customs (GAC) shows the status of trade between india and china over the past 12 months. According to these government data, the value of goods imported by india from china in 2019 is higher than the total bilateral trade. The most important reason for its decline in 2020 is the trade impact caused by the corona pandemic.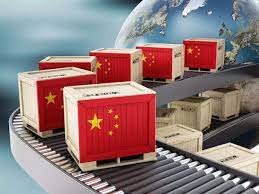 In 2021, demand began to increase again, especially due to the increase in imports of new types of products such as medical products, trade has grown. iron ore, cotton, and other raw materials have been listed as the most exported goods from india to china in the last few years, while the details of the most imported and exported goods from india to china are not available at present.
Meanwhile, the major importers from china to india have been the import of electrical and machinery, Active Pharma Ingredients (APIs), auto parts, and medical products ranging from oxygen concentrators to PPEs over the past two years. GAC spokeswoman Li Qiwen said China's medical exports will double by 2021, while laptops and home appliances will increase around 13%, while global demand for "stay at home" equipment will increase.
మరింత సమాచారం తెలుసుకోండి: