Kunnimuthu (Mithun Manickam) of Poocheri village discovers that both of his children have vanished one fine morning. He goes to the police station to submit a missing person's report, but the constable refuses to accept it after learning that Kunnimuthu refers to the bulls as his children. Kunnimuthu and his wife Veerayi (Ramya Pandian) continue to look for their children. Soon after, with the help of Narmada, a news reporter who visits Poocheri, the couple learns that the bulls have been abducted and that a politician is implicated in the kidnapping. watch the film on amazon Prime Video to learn more about the politics surrounding the abduction of the bulls and what happened to them.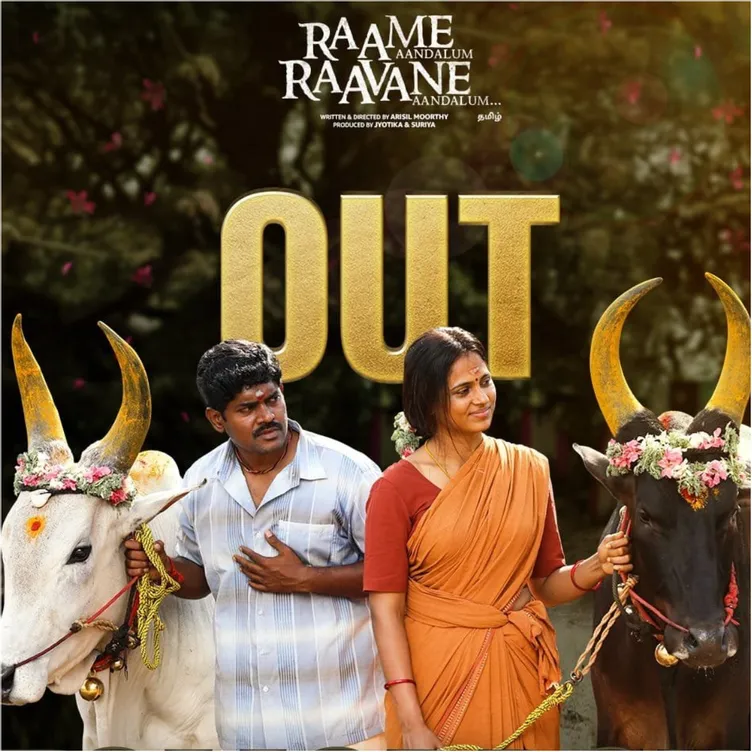 There wasn't much buzz about Raman Aandalum Ravanan Aandalum when it was unveiled as one of the four films produced by the star couple. However, the film is worth seeing because it depicts rural india and the lives of those who live in those underdeveloped regions. Arisil put his ten years of filmmaking skills to good use in producing Raame Aandalum Raavane Aandulam, a feature film. The film's direction, narrative, and story will take you on a journey through all of your imaginable emotions. It makes you laugh, cry, and even jump for joy. He based this political satire on his own childhood memories.
Mithun and ramya have excelled in their roles. Both of them immersed themselves in the roles they performed, and after seeing them on television, you'll believe it's a genuine story. ramya, who plays Veerayi, a mother of two children (bulls in this case), portrays the anguish a mother feels when her child goes missing. In those raw and cult avatars, she is stunning and captures your heart. Mithun, who plays a farmer and, of course, the father of these bulls, is a good fit for Kunni's role. vani Bhojan has also done a good job as a news reporter, making a difference in the lives of the people of Poocheri.
However, this is not a routine commercial entertainer and you need loads of patience to watch this slow burning emotional drama!
మరింత సమాచారం తెలుసుకోండి: