Trisha's mother revealed the truth about Leo..!?

Amidst the news that actress trisha has walked out of Vijay's Leo, actress Trisha's mother Uma Krishnan has given an explanation about the same. trisha has been roped in to act opposite Vijay in the film. After a long gap, the two are acting together in a film, so there is a lot of anticipation for the film.
 The shooting of Leo is currently going on in full swing in Kashmir. For this, the film crew went to kashmir last week on a separate flight. In this situation, there were reports that actress trisha returned to chennai just three days after going to Kashmir. Also, the photos taken by her at the airport were leaked and went viral.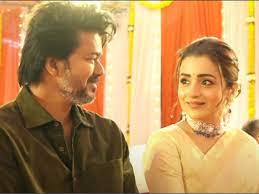 Due to this, various types of information started to spread. Trisha's scenes are fewer in the film, lokesh finished shooting her scenes quickly and sent her home, and there was a rumor that priya anand was almost the heroine. Some went a step further and said that during the shooting of kashmir, there was a fight between director lokesh kanagaraj and trisha due to which trisha left the film, Leo.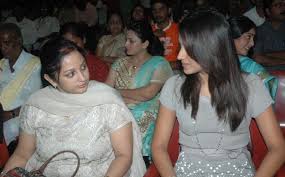 The latest news is that there is heavy snowfall in kashmir and it was said that actress trisha returned to chennai because she could not bear the cold. While various reports about trisha were continuously spreading, Trisha's mother Uma Krishnan revealed the truth. In a recent interview with the media, trisha is currently in Kashmir. The news that he has arrived in chennai is not true at all. She said that all the information spread about it is a rumor. This confirms that trisha Leo has not left the film.
మరింత సమాచారం తెలుసుకోండి: