IPL ticket booking: How to book IPL 2023 tickets online?

 Chennai, mumbai, delhi, kolkata, hyderabad, Jaipur, Mohali, Bengaluru, ahmedabad, lucknow, Dharamsala, and guwahati are the cities of IPL.
Indian Premier League (IPL) 2023 is scheduled to start on 31st march, this year the 16th season of IPL will start with a match between defending champions gujarat Titans and chennai Super Kings. The first IPL match of this year will be held at the narendra modi Stadium in Ahmedabad. For the first time since 2019, the indian Premier League will be played in a home-and-away format in 2023. A total of 12 indian cities are hosting 74 IPL matches this season. IPL matches are held in chennai, mumbai, delhi, kolkata, hyderabad, Jaipur, Mohali, Bangalore, ahmedabad, lucknow, Dharamsala, and Guwahati. Tickets for some venues are already on sale.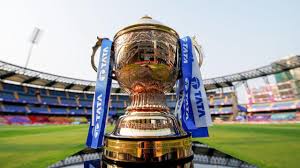 Tickets for gujarat Titans vs chennai Super Kings match on march 31 are available on paytm Insider. Starting prices for GT's first three home games in ahmedabad range from Rs 400 to Rs 800. Ticket prices in hyderabad range from Rs 499 to Rs 11,719. paytm Insider is the official ticketing partner for delhi Capitals, chennai Super Kings, gujarat Titans, punjab Kings, Sunrisers hyderabad, and lucknow Super Giants. Tickets for mumbai Indians (MI) and rajasthan Royals (RC) home matches are available on BookMyShow. Tickets for royal challengers Bangalore (RCB) home matches are available on their website. But it is noteworthy that no information has been released about kolkata Knight Riders (KKR) ticket booking site so far.

IPL 2023 Tickets paytm Insider - ahmedabad, Mohali, Dharamsala, delhi, hyderabad, and Lucknow.

IPL 2023 Tickets at RCB Official Website - Bengaluru

IPL 2023 Tickets Bookmyshow - mumbai, Jaipur, and Guwahati

IPL 2023 tickets for chennai and kolkata are yet to be announced.

మరింత సమాచారం తెలుసుకోండి: