london Files: After 'The kashmir Files', now 'London Files', the curtain is going to rise from many deep secrets
The film 'The kashmir Files', exposing many untold secrets of the atrocities on Kashmiri Pandits, has created panic on the big screen, now an exciting and suspenseful web series 'London Files' on OTT. is ready for release. 'London Files' is an investigative web series, in which bollywood actor arjun rampal is going to appear in the lead role. Who will become a detective and unravel the mysteries one after the other?
In the web series london Files, arjun rampal plays the role of Om Singh, a detective who, while battling his personal troubles, is investigating a murder in his professional life. In this series, Om i.e. arjun rampal takes on the case of a missing person in the politically divided city of london, and in the meantime, he is forced to take up the case of the missing daughter of media mogul amar Roy.
In this way, this series is ready to unveil many hidden secrets.'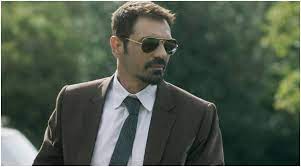 These stars will be seen in 'London Files' full of drama and suspense- The series 'London Files' helmed by purab kohli is all set to entertain the audience with great drama and suspense. If we talk about the star cast, apart from arjun rampal, Sapna Pabbi, medha Rana, Gopal Dutt, Sagar Arya, and Eva Jane Willis are also in important roles in this series.
'London Files' will be released on OTT on this day Directed by Sachin Pathak and produced by Jar Pictures, the web series london Files will be released on the OTT platform Voot. To give a dose of suspense and thriller to the audience, the london Files web series is ready for release on 21 april 2022. There is a total of six episodes in this series.
మరింత సమాచారం తెలుసుకోండి: