Trailer release of 'Raksha Bandhan' and big allegations against Samantha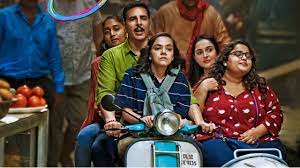 Fans keep a very close eye on the commotion created in the cinema world and in Film Rap we tell you about what has happened in the cinema and tv world. Even today a lot has happened in the film world. On one hand, the trailer of Akshay Kumar's upcoming film Raksha Bandhan has been released. At the same time, information about the shooting of the film 'Fukrey 3' has come to the fore. That is, the film can be released soon. Let us tell you about 10 big news of today.

Kannada's famous actor Satish Vajra has been murdered. There is an atmosphere of mourning in the industry due to the killing of the actor. police have recovered the blood-soaked actor's body from his house. The police suspect that the murder was done by someone close, so two people have been arrested on the basis of suspicion. It is reported that the actor's wife had also committed suicide three months ago. Shortly after the death of his wife, the actor's murder has left his fans stunned.
The bollywood movie Fukrey is one of the popular franchises because of its amazing comedy and a great story. Both the first and second parts of the film have been well received by the audience. Very soon Fukrey 3 is also going to hit the audience. Recently, Fukrey producer Mrigdeep Singh Lamba on tuesday announced that he has completed the shooting of the third part of the film. Announcing this, he has also shared pictures, which show the celebration of the end of the shoot.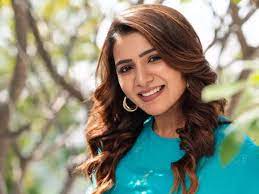 Ranbir Kapoor is in the news these days for his films Brahmastra' and 'Shamshera'. At the same time, he is also shooting for Luv Ranjan's film, in which he will be seen opposite Shraddha Kapoor for the first time. Now a video of Ranbir and Shraddha is going viral on social media, in which they are seen shooting for a song in the film. Fans are getting to see the chemistry of both of them in these videos even before the film, which they are also liking.
Urfi Javed often remains in the media headlines for his looks and cool mood. Sometimes people like his style and sometimes he has to fall prey to trolls. However, Urfi does not pay heed to the ongoing negative discussions about herself and prefers to enjoy life in her own way. Once again Urfi is in the discussion.



మరింత సమాచారం తెలుసుకోండి: