In a lavish event on Wednesday, Nandamuri balakrishna opened a jewellery shop in Vijayawada. He has been appointed as the brand ambassador for VegaSri gold and Diamonds and Vega Jewelers. balayya opened a new showroom on Nandamuri Road in Vijayawada. On social media, a few images from the event are being shared. A picture shows an old woman crying with joy while warmly hugging Balakrishna. She seemed to be showing him her maternal love and didn't want to let him go.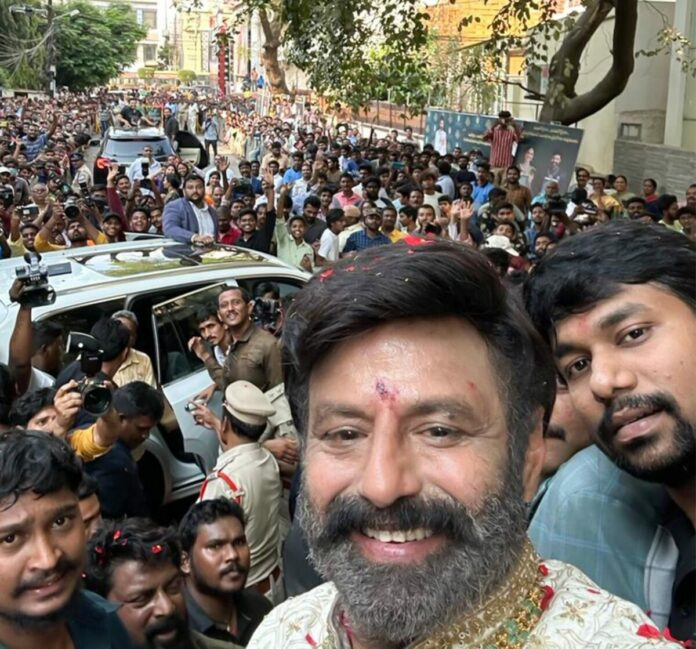 Balakrishna is now known as the people's hero. Although he still exudes that air, his reputation has shifted from that of an irascible, volatile man to one of a modest, loving individual. Despite all the people around him, he exudes a sense of ease and relaxation. He is now more approachable than ever to the average person. Prior until recently, Balakrishna's female fan base was rather small, but it has since grown significantly. In addition, he accepted the position of brand ambassador for a female jewellery company. balakrishna has definitely made progress!
The actor Nandamuri balakrishna has rarely appeared in advertisements throughout his career. Nonetheless, the actor has recently started accepting endorsement deals. balayya was initially noticed as the brand ambassador for 116 Paramount, a project of the Sai priya Group. The biggest jewellery retailer in Andhra Pradesh, Vega Jewelers, is where the actor has now signed his second contract.
మరింత సమాచారం తెలుసుకోండి: