Anasuya Bharadwaj, an anchor-turned-actress, effortlessly accentuates her slim figure in a pale purple saree. She can really shine since the sleeveless blouse gives her traditional clothing a contemporary twist. anasuya radiates a feeling of classic elegance while wearing thick jumkas.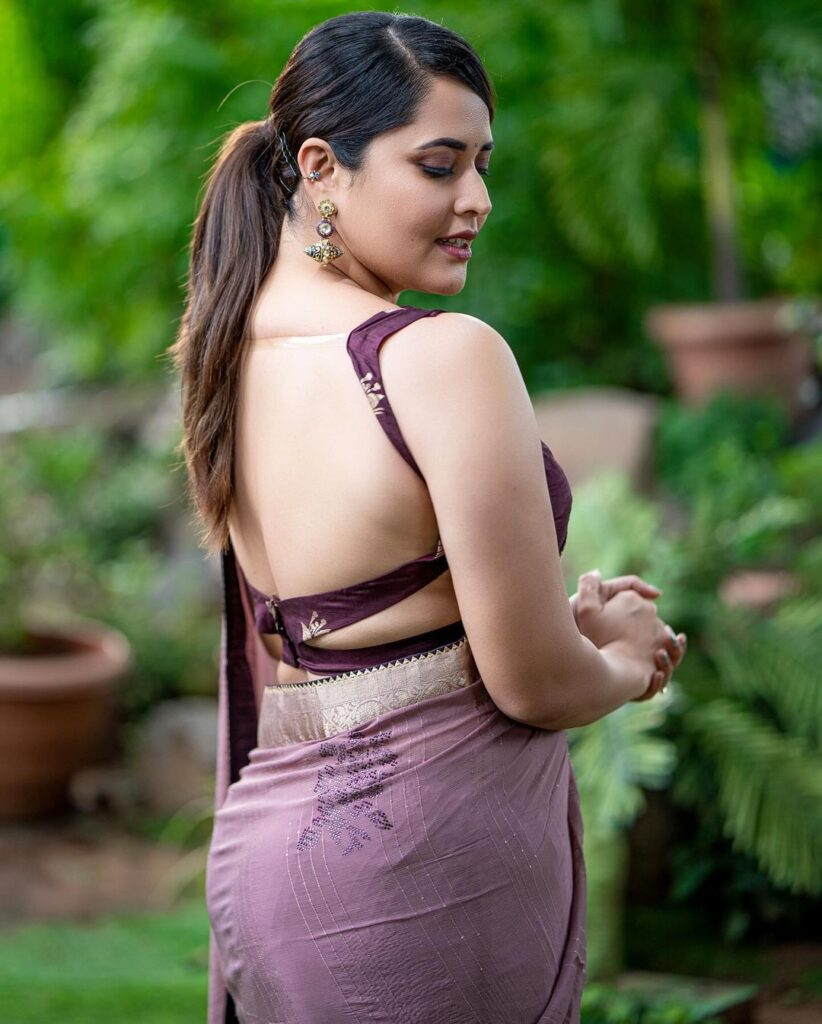 Anasuya stands out not only for her great taste in clothing but also for her beaming grin, which brightens the entire room. It's difficult to look away from her due to her contagious laughter and alluring attractiveness. Additionally, Anasuya's assurance in accepting her curves heightens her attraction and draws attention to her everywhere she goes.
Anasuya encourages women to enjoy their curves with confidence and embrace their own individual beauty in a time when body positivity is on the rise. Her outfit selection demonstrates how people of all shapes and sizes can appreciate fashion and that it has no bounds.

Films like rangasthalam and kshanam showcase the exceptional acting abilities of actress anasuya Bharadwaj. She is also renowned for her incredible fashion sense. anasuya recently shared photographs from a photo shoot with her followers. anasuya is shown wearing a silk saree with green borders. Six yards of elegant drapery make her appear stunning.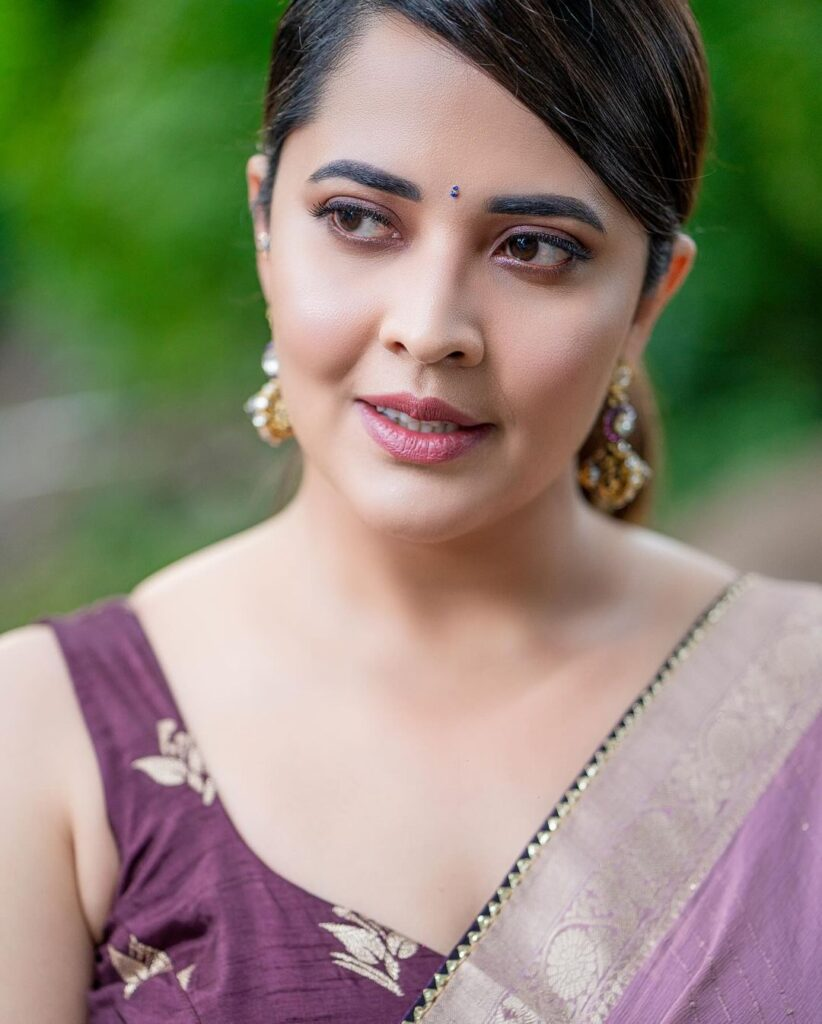 With her clothing, anasuya bharadwaj wore a full-sleeved, backless blouse. She completed her outfit with rings and round ear-drop earrings. She chose luminous makeup that included contoured cheekbones, pink lipstick, a tint of eyeliner, and a bindi.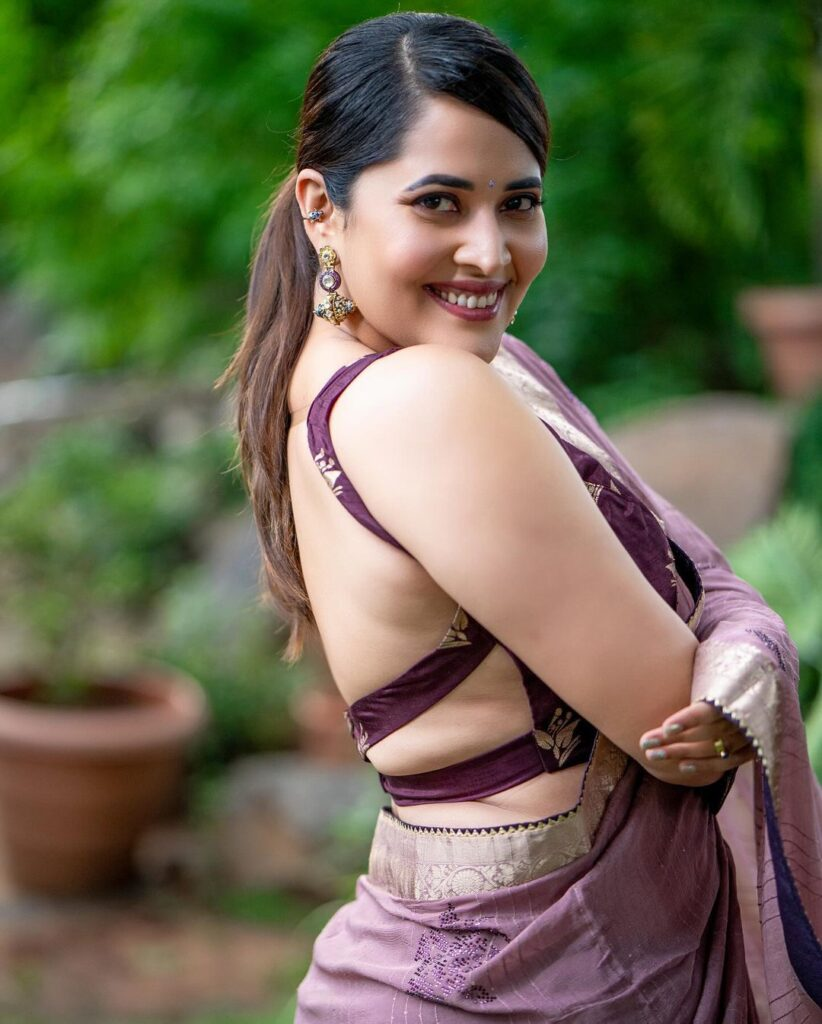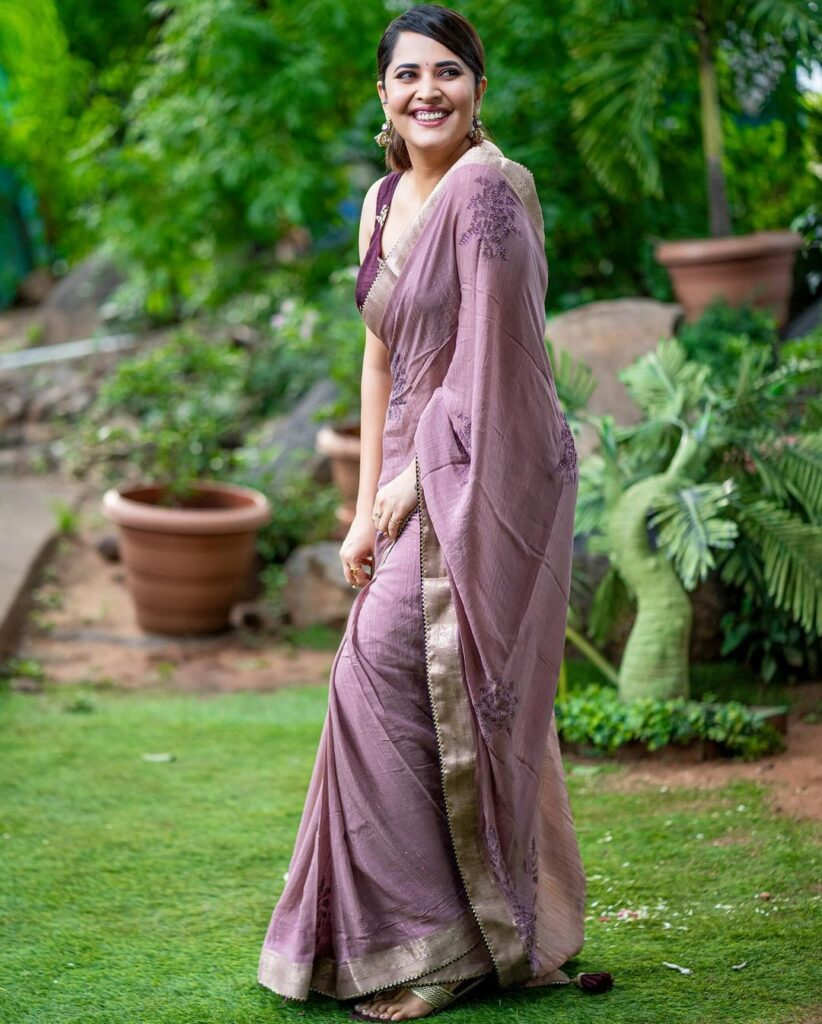 మరింత సమాచారం తెలుసుకోండి: