Netherlands invites India-First Global Conference...
According to the top Dutch ambassador for cyber issues, the netherlands has invited india to the first worldwide conference for establishing a roadmap for the responsible use of artificial intelligence (AI) in the military sector, even as the two sides step up collaboration on shared challenges in cyber-security.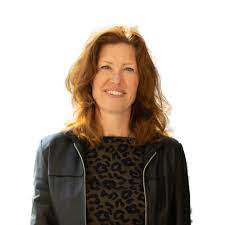 The REAIM Conference, to be held at The Hague during the weekend of february 15–16, is intended to establish norms and ethical standards for the use of AI in military matters, according to Nathalie Jaarsma, the Netherlands' ambassador-at-large for security policy and cyber, who was in india this week for the second bilateral cyber dialogue.
According to Jaarsma, other nations like China, Germany, the US, and the UK have also been invited to the ministerial conference being co-hosted by the netherlands and South Korea.
The application of AI in decision support systems, such as those that might be used for procurement or human resources, is more widespread than just autonomous weapon systems. What should our international community's road plan be, she said, is the key question for this meeting.
The Open-Ended Working Group of the UN has developed 11 voluntary criteria for responsible state behaviour in cyberspace, and india and the netherlands are jointly putting them into practise. "This normative framework needs to be adopted, and implementation across the globe is a matter at hand," she stated.
మరింత సమాచారం తెలుసుకోండి: