Telangana's Met department has warned the public to prepare for heavy thunderstorms over the next six days. According to Met authorities, telangana is anticipated to have excellent rainfall in the next week due to a weak circulation. In telangana, severe storms are predicted for both today afternoon and this evening.  For emergency rain protection, the authorities have advised the populace to bring monsoon gear. Additionally, drivers heading to work were warned to exercise caution since the sudden thunderstorms might cause traffic jams.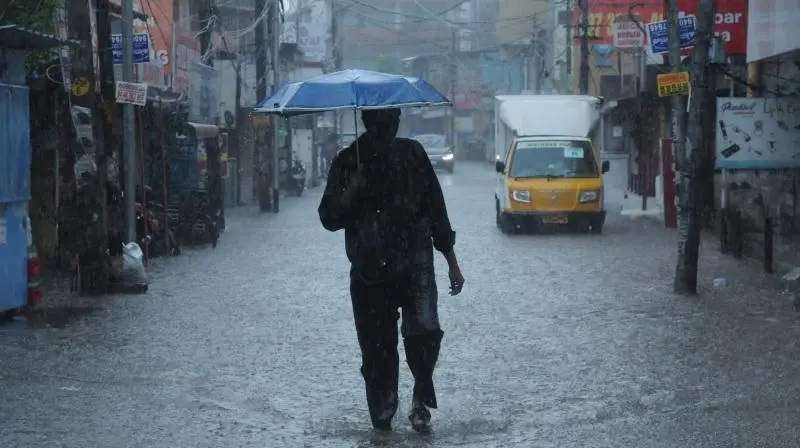 According to a study from the agricultural department, inconsistent rainfall over the previous few months had a negative influence on the state's agriculture, with the amount of land seeded during the kharif season falling by around 6.5 lakh acres compared to last year. Havoc has been caused by torrential rainfall, a monsoon delay pause, and then another round of severe rain.
The kharif crop was seeded on 1.25 crore acres this year as opposed to 1.32 crore acres in 2022, despite the southwest monsoon's impending withdrawal. Paddy cultivation area, which is the largest of all crops at 44.22 lakh acres, stayed at comparable levels. The overall area of crops seeded in telangana for the kharif season as of september 20 was 1,25,77,607 acres, down from 1,32,25,878 acres the previous year, according to a report the agricultural department filed to the state government. This represents a loss of 6,48,271 acres.




మరింత సమాచారం తెలుసుకోండి: