Priyanka Chopra: priyanka Chopra's account suddenly disappeared from Instagram! Troubled Fans

Actress priyanka chopra may not live in the country after marriage, but even today she is constantly connected to her fans through social media, and the fans are also seen showering a lot of love on her every post, but today suddenly when the fans have shared her account. When I searched, the show 'No Result' started happening, after which the fans got upset and contacted Priyanka's team.


Priyanka Chopra keeps sharing updates related to her professional life to personal life with fans and this is the reason why she still has a long fan following in India. Today, when Priyanka's account was not shown on instagram even after searching, users informed her official social team PC about this and requested to recover the account, post, and video of their favorite actress as soon as possible.

 priyanka chopra herself remains active on social media and has also hired a team by the name of Team PC. A throwback video from the time of the actress's Mary Kom shoot was shared from whose official account today. Fans commented on this post and informed us about the disappearance of Priyanka's account.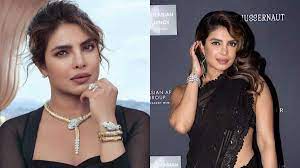 As soon as Priyanka's account disappeared, her team started recovering it and after that, on behalf of the actress's team, informed that her account is being recovered. For the time being, let us tell you that now the instagram account of the actress and all the photos and videos have also been recovered. However, it is not yet known what was the reason behind this.


మరింత సమాచారం తెలుసుకోండి: