Is Vijay saying goodbye to the film industry..!?

Thalapathy Vijay's father, SA chandrasekhar is a director, although the opportunity to become an actor was very easy for Thalapathy Vijay, the main reason why fans are impressed is his talent. Only Vijay, who faced various criticisms during his debut as a young actor in tamil cinema, SAC has openly said in a few interviews that he was heartbroken and shed tears many times. By turning the criticisms thrown at him into success, Vijay has now reached a height that no one can reach in the film industry. His acting, dance, action, style, and snarky comedy all have their own fan following. Moreover, any information about Thalapathy films, including any information, is usually made viral on social media. In that way, the film that Vijay fans are waiting for the most is 'Leo', directed by lokesh kanagaraj and directed by Thalapathy. An official announcement was made recently that Thalapathy is going to act in his 68th film under the direction of venkat prabhu after this film. It is said that the film is going to be political.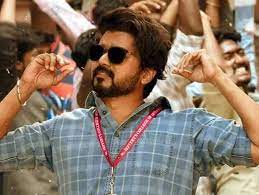 On the one hand, Thalapathy Vijay is going to completely leave the screen world and focus on politics after his 70th film. While Vijay has already been talking in his audio launches as if he is laying the foundation for politics, he has made his Vijay People's Movement stand without an alliance with any party in last year's urban local body elections, in which around 115 people have won. Till then, Vijay, who was secretly focusing his political attention, has recently been openly implementing some action orders and actions. On Ambedkar Jayanti, Vijay asked to pay respects to his statue by garlanding it, then on the occasion of Pattini Day, he had fans provide free lunch (one meal) to all 234 constituencies in tamil Nadu yesterday. Similarly, it is noteworthy that Thalapathy's fans in states like Puducherry, Andhra Pradesh, Karnataka, etc. gave food to poor and needy people.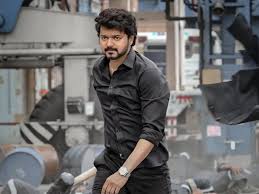 Following this, soon, this program has been organized on behalf of the Vijay People's Movement to give scholarships to the students who secured the top three positions in the class 10 and 12 examinations. It is said that arrangements have been made to hold the wedding hall in Maduravail on 17th June. It is also expected that Vijay will directly participate in this and talk to the students. Vijay, who has been openly talking about his political moves, is going to leave cinema completely after his 70th film and join politics. It is said that the 70th film of Thalapathy is going to be made entirely with the focus on the political field and this film is going to be directed by Vetrimaran. After this, Thalapathy Vijay is going to enter the field in the 2026 assembly elections, and before this, he has made a mega plan to hold a political conference in Madurai. While President Rajinikanth has been reluctant to jump into politics for many years, let's wait and see how true the news is that Vijay is going to enter politics.
మరింత సమాచారం తెలుసుకోండి: