The most stylish cricketer's Birthday!!!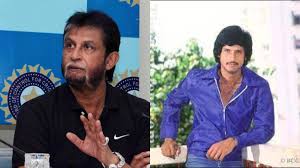 Whenever there is talk of the dominance of a batsman in cricket, we all judge the player by this fact of how many sixes he hit in an over. But the importance of fours in a batsman's innings, the audience was aware of it 40 years ago, when a cricketer hit six fours in an over.
Would you believe that this was the feat of an indian cricketer? That too in that era when the identity of cricket was to score runs like a Test match by staying on the wicket from morning to evening in ODI cricket as well. In such a period, this indian cricketer created panic by hitting 6 fours in one over of Test match, not ODI.
This cricketer was sandeep Patil, whose 66th birthday is also today. sandeep Patil was called the most stylish cricketer of Team india in his era, who was also a loud pop singer off the field and who also tried his hand in acting in many films. His batting was also like pop singing, in which you could see the graph drawing lines up and down from moment to moment. sandeep Patil's father was Madhusudan Patil, who was a Ranji level cricketer as well as a national badminton player.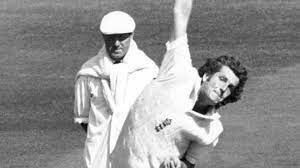 The talk is of the year 1982, when the indian cricket team was on a tour of England. sandeep Patil was also in the team, who returned to the team from this tour. On this tour, Team india was playing the second Test match of the series at Old Trafford after losing the first Test match. In this match, sandeep Patil played a memorable innings of 129 not out in 196 balls, which included 18 fours and 2 sixes.
In the true sense, the stylish batsman sandeep used to be, he does not appear in his record. One reason for this was also that he was a cricketer playing for Crowd, not Record, whose crowd used to gather in the field to see every single shot.
మరింత సమాచారం తెలుసుకోండి: