SPB's 3rd death anniversary...Top 10 Secrets of SPB..!?

In this collection, you will find about 10 interesting information that many people do not know about him today, the third anniversary of the late background singer SP Balasubramaniam. SP Balasubramaniam was born in 1946 to SP Sampamoorthy - Sakundalamma in the nellore district of Andhra Pradesh. A total of 5 women were born with SPB. One of them is the famous playback singer SP Silaja. He has sung 6 thousand screenplays. singer SPB married Savitri. savitri was just 15 years old while getting married. SPB was 22 years old. The couple has a daughter named Pallavi and Saran, a son. saran is a background singer in cinema. Introduced by king MS Viswanathan in the film Hotel Rampa in tamil, the SPB has sung more than 50 thousand songs in about 16 languages. He is also featured in the Guinness Book of Records for singing the largest number of songs worldwide. He has also worked as a composer for more than 50 films.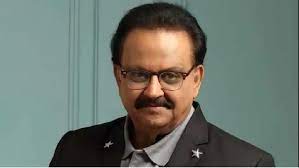 SP Balasubramaniam had to act in the replacement of actor Tilak shivaji Ganesan in the first honor film directed by director Bharathiraja. bharathiraja has repeatedly insisted that you should act. But the SPB refused to act. From an early age, SPB has a love for cricket. If someone speaks of the indian cricket team, he will be angry. He was gifted a bat signed by kapil dev and Sachin Tendulkar. Whatever the high food cooked, SPB's favorite food is yogurt. SPB will eat one of the foods like sweet, cool drinks, or ice cream after eating it.The SPB likes traveling in flight. This is why SPB has traveled to most countries in the world. russia is the country where he wants to travel and is unable to travel. He is said to be regretted many times for this.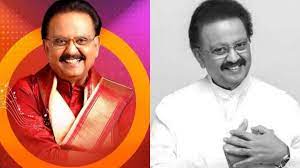 In 1981, in Karnataka, he achieved a record of singing 21 songs in 9 hours in Bangalore, Karnataka. Next, he has achieved 19 tamil songs in a single day and 16 hindi songs in 6 hours. SPB has played the lead roles in more than 70 films in various languages including tamil and Telugu. SPB, who excelled in dubbing, has been vocal for the films dubbed in telugu starring Kamal. singer SPB has a habit of smoking. He smoked for over 35 years, he abandoned the habit after he was ill.
మరింత సమాచారం తెలుసుకోండి: