Icon Star allu arjun is back in the spotlight after blocking an actor he has previously collaborated with. She is none other than bhanu Shree Mehra, a tollywood newcomer who made her screen debut in Varudu. By withholding the actress's face until the day of the movie's release, the production team marketed the movie and gave her a spectacular introduction.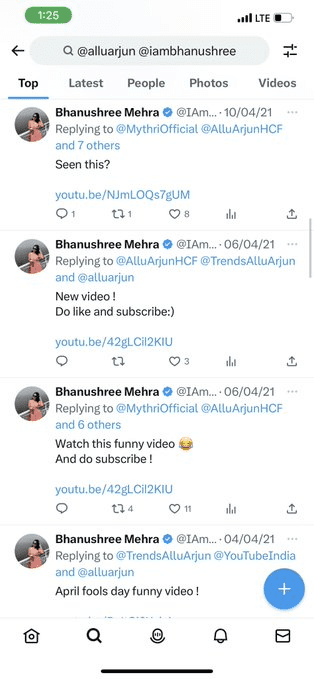 She has now started creating random videos on YouTube as a creator. She is clearly attempting to attract attention by tagging famous people and asking them to subscribe to her Youtube channel. She just published a new video, and to get everyone's attention, she included allu arjun in the conversation. "Actor turned content producer attempting to establish me as more than simply "THAT girl from VARUDU," a movie that feels like a recollection from another time. Please assist me and go subscribe.
She vowed on social media that her YouTube videos were more engaging than her acting career. Up until this tweet, everything was great, then she then tagged Allu Arjun. Bhanushree responded by saying the following when one of the fans said that she was acting like a robot.



https://twitter.com/IAmBhanuShree/status/1636998996492419073



Although many people believe she is constantly tweeting in an effort to attract attention and subscribers to her Youtube channels, one of her admirers posed the same question to her, to which she responded as follows.

మరింత సమాచారం తెలుసుకోండి: