Shloka Mehta Ambani to natasha Poonawalla: Daughter-in-law of India's richest families
Here we are going to tell you about the daughters-in-law of the families of the country's richest industrialists, including names ranging from Shloka Mehta to natasha Poonawalla.
The indian family is loved all over the world for its sense of love and dedication. There are many such business families in our country, who are always in the limelight. These include Ambani Family, adani Family and Mistry Family. However, it is the daughters-in-law of these families who, despite being behind the scenes, make headlines for one reason or the other. Be it, Shloka Mehta or natasha Poonawalla, all of them are trendsetters and have a strong fan following. Let us tell you about the daughters-in-law of these rich families.
1. Shloka Mehta Ambani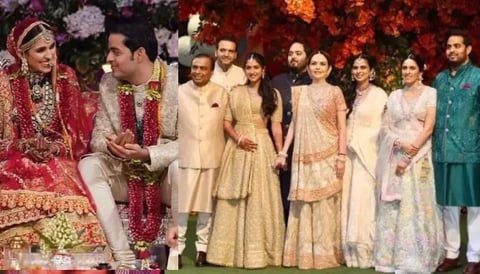 When we talk of business tycoons, mukesh Ambani's name comes first. After all, he is the richest businessman in Asia with a net worth of Rs 7.15 lakh crore. His daughter-in-law Shloka Mehta is known to be a fashionista. From her unfiltered laugh to her gentle nature, Shloka is famous for many reasons. akash and Shloka had a grand wedding on 9 march 2019 and it is one of the biggest weddings the country has ever seen. The couple welcomed their son prithvi Akash Ambani on 10 december 2020. 
2. Paridhi Shroff Adani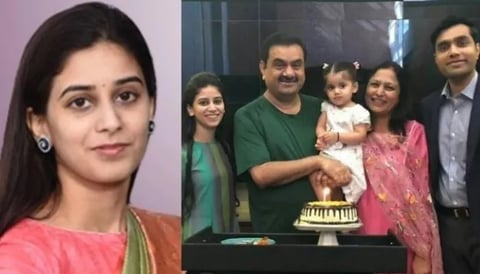 Gautam adani had at one time left mukesh ambani behind by becoming the richest man in Asia in terms of net worth. However, it was only for one day. On the other hand, talking about his daughter-in-law Paridhi Shroff adani being 'beauty with brain'. Paridhi is married to karan adani, who is the successor of her father gautam Adani. However, Paridhi is a lawyer and she is building her future apart from her family. Paridhi Shroff adani has followed in her father's footsteps and joined his company 'Cyril Amarchand Mangaldas', which is India's largest law firm. 
3. Anushree Jindal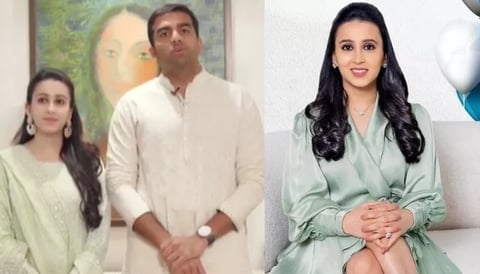 Another famous daughter-in-law who is loved by millions is Anushree Jindal, wife of Parth Jindal, son of JSW Group Chairman Sajjan Jindal. Both had married in Vienna in 2016. While Parth Jindal is the owner of 'The IPL team 'In delhi Capitals and CEO of 'The ISL football club 'Bengaluru FC', his wife manages Swaman Financial Services. The couple embraced parenthood in 2019 with the arrival of their daughter. 
4. Krisha Shah Ambani
Mukesh Ambani's younger brother anil ambani is also one of the famous industrialists in the country. His elder son jai Anmol Ambani married his fiancee Krisha Shah in the year 2022. While Anmol has joined his family business, his wife Krisha is a social worker and holds a degree in 'Social Policy and Development' from the 'London school of Economics'.
Cyrus S Poonawalla is an indian billionaire and the chairman of the 'Cyrus Poonawalla Group'. It also includes India's 'Serum Institute', which is the world's largest vaccine manufacturer. His son Adar Poonawalla's wife natasha Poonawalla is a famous socialite and needs no introduction. She is known for setting fashion trends even before celebrities.
6. sakshi Chhabra Mittal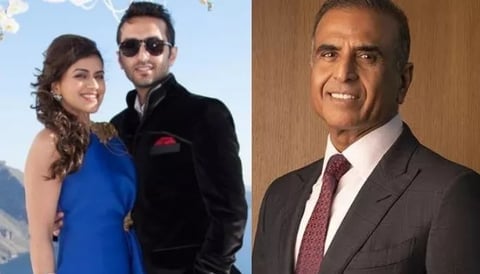 Sunil Bharti Mittal, who is the founder and chairman of 'Bharti Enterprises'. He is an indian billionaire with a net worth of US$1,500 million. His son Shravin Mittal is married to his childhood love sakshi Chhabra Mittal. The couple tied the knot in 2015. Interestingly, sakshi believes in creating her future and is making a name and money for herself as the founder and CEO of 'FoodHack', while having a wonderful family business.
7. Aditi Premji
Famous indian businessman Azim Premji has a net worth of US$ 920 million. On the other hand, if we talk about his daughter-in-law Aditi Premji, then she too is no less than anyone in terms of popularity. She is married to Rishad Premji, who is the chairman of 'WIPRO' since 2019. It was in 2005 when Rishad and Aditi tied the knot. The couple is blessed with two children.
మరింత సమాచారం తెలుసుకోండి: