Kangana Ranaut: kangana was seen taunting the bollywood relationship on the pretext of Sid-Kiara, saying this
 Both of them got married with pomp on 7 february 2023 at Suryagarh Palace in Jaisalmer. All the celebrities of the cine world have congratulated the couple. Meanwhile, kangana ranaut has once again been seen praising Sid-Kiara's relationship. It happened that as soon as the pictures of kiara Siddharth's wedding came to the fore. Sharing a picture of the two on Twitter, a user wrote, 'Were they dating?' kangana ranaut has reacted to this.
Kangana replied, 'Yes, they were dating, but not for the promotion of any film or brand. He never did anything to stay in the limelight or to attract the attention of the people, as people do in Bollywood. Their love is true and they are a very lovely couple. Let me tell you that this is not the first time kangana has praised Sid-Kiara's relationship. Even before this, kangana has tied bridges of praise for both.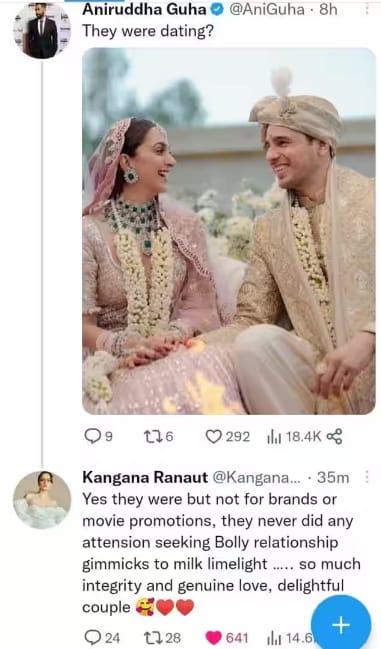 Please tell that the question related to the dating of siddharth and kiara has been asked by screenwriter Anirudh Guha. Anirudh posted a photo of kiara and Siddharth's wedding and wrote, 'They were dating?' On this, kangana has posted praising Sid-Kiara's relationship. 
Let us tell you that kiara and siddharth got married in a royal style. Many celebrities from the cine world attended their wedding. From the wedding dress of both of them to jewelry, everything is being discussed. kiara wore a pink color lehenga designed by manish Malhotra at the wedding. While sharing the wedding photos from their instagram account, both wrote, 'Now our permanent booking is done.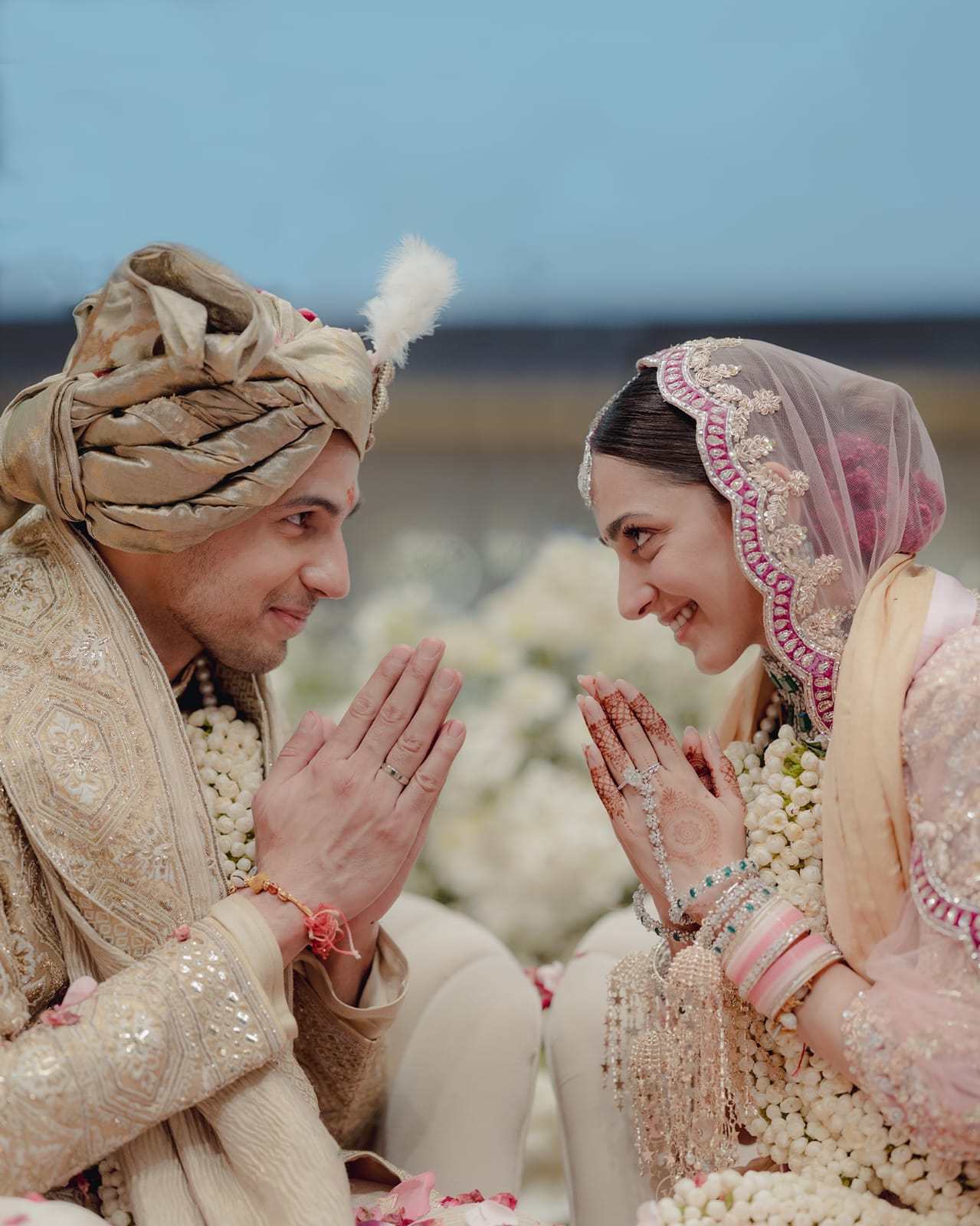 Please tell us that siddharth and kiara are now preparing to give a reception in delhi and Mumbai. Before this, both will host the reception party in delhi on 9th February. Later both will leave for mumbai on 10 February. siddharth and kiara will have a reception party on february 12 in Mumbai. Like the wedding, their reception is also going to be grand
మరింత సమాచారం తెలుసుకోండి: