Warner was scared after seeing Ashwin..!?

An interesting incident took place in the second ODI match between india and australia yesterday. Now let's see why Ashwin made it to the world cup squad in the wild-card round before learning about this incident. There are all kinds of bowlers in the indian team. But the right-arm spinner is not the only one in the team.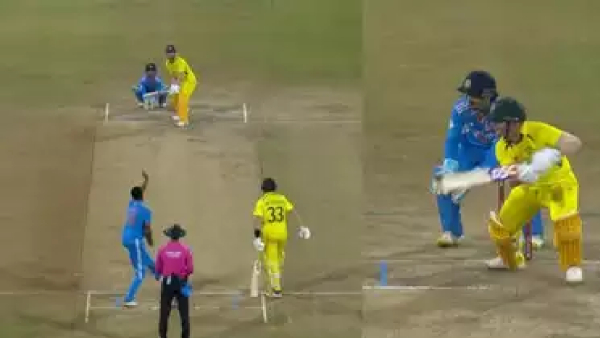 This was seen as a huge setback for India. Ashwin has a chance to play in Chepauk. The decision will be made the day after tomorrow! Due to this, rohit sharma brought Ashwin into the team at the last stage. And Ashwin has taken more wickets for the left-handed batsman. Especially Warner, who is a left-handed batsman, has lost the game to Ashwin many times. In this situation, as soon as Ashwin came to bowl in the game yesterday, Warner became a right-handed batsman and hit a boundary. Again in the same way Ashwin changed from left-hand to right-hand batsman when he faced the ball and hit a boundary.
Thus if he is a left-handed batsman, you will take his wicket, he will become a right-handed batsman and stand up to bat. What will he do now? This attempt of Warner was like. But Ashwin came up wanted in the net that he spread and continued to show his experience in the style of "You are trapped". In this situation, Warner again changed to a right-handed batsman and missed the ball while playing a sweep shot. It went straight to Warner's leg. The umpire gave an out for this. Such a bad Aussie. Are you watching the team? The Aussie has scored more than 300 runs 4 times in 12 days and it is now going viral on social media. Ashwin's first win came when Warner changed his batting style out of fear of Ashwin. cricket critics have been commenting that even if Warner had continued to play as a left-handed batsman, he would have survived Ashwin's bowling.
మరింత సమాచారం తెలుసుకోండి: