A contestant who earns hatred and is the first to leave..!?

As soon as the bigg boss show starts on Vijay tv, the serials on other tv are getting time changed. Because the serials with the highest TRP ratings were aired after nine and a half hours, there is definitely a possibility that their TRPs will decrease due to the bigg boss show.
In such an environment, there are many familiar faces in bigg boss Season 7 this time.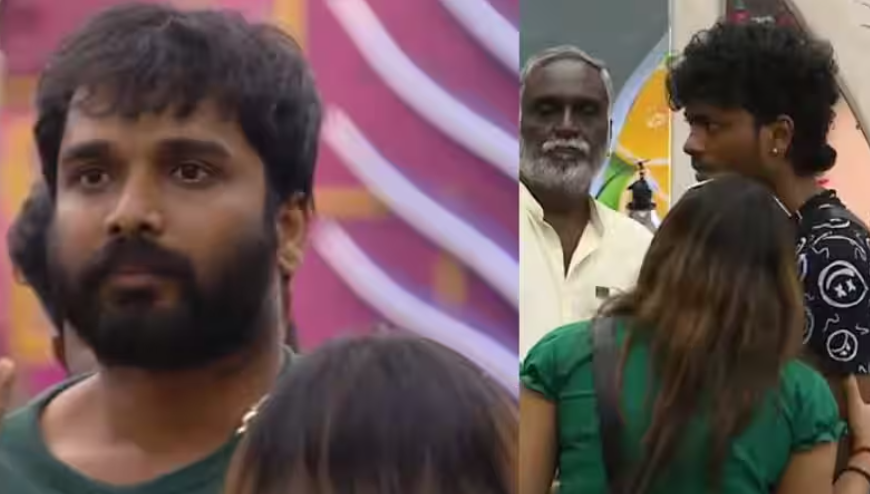 In that way, Vishnu, Saravana, Raveena, and Visitra are participating as small-screen celebrities. Also, Kool Suresh, Jovika, maya Krishnan, and pradeep Antony are familiar. In this case, some people will follow the winners of the previous bigg boss competition. That's how pradeep Antony is going to mirror the likes of bala and Aseem who have participated in the past seasons. pradeep is an actor who acted in movies like Aruvi, and Dada. This is not the first time that she has entered the bigg boss house. Kavin has already entered the bigg boss house as a friend. Just as celebrities like Aseem and bala think that their talk should come first, so does Pradeep. From the beginning, he started the fight with a sarcastic speech. And Vijay, who is the captain this week, has also started. So Pradeep's speech and actions are irritating to the fans. He is also showing over attitude. Thus it is not surprising that pradeep Antony left bigg boss season 7 in the first week. Always after a week, the fans watch the action of the celebrities and vote. But pradeep has earned opposition from day one.
మరింత సమాచారం తెలుసుకోండి: