Alia Bhatt's 7-month-old daughter Raha is a carbon copy of her mother, ranbir kapoor also accepted
According to a report, actresses alia bhatt and Ranbir Kapoor's daughter Raha Kapoor is a carbon copy of her mother and her every look gives a glimpse of the actress' childhood. Let us tell you about it.


Star couple alia bhatt and ranbir kapoor are enjoying the parenthood journey. Even though they are extremely busy with their respective careers, the doting parents never miss a chance to spend quality time with daughter Raha Kapoor. On 6 november 2022, Ranbir and alia were blessed with their princess 'Raha'. According to a report, we have come to know that the child is a carbon copy of her mother.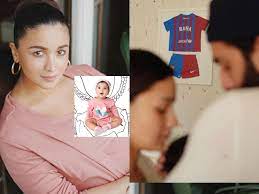 Raha Kapoor is a carbon copy of her mother alia bhatt alia bhatt and Ranbir Kapoor's daughter Raha Kapoor is only seven months old. In such a situation, she is going through a phase of development every day. Meanwhile, a source close to Raha's family revealed to BollywoodLife that the little girl is currently a carbon copy of her mother Alia. The source also added that the Kapoor and Bhatt families keep discussing on what Raha's look is based on.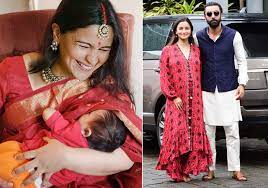 Now both the parents have agreed that Raha is a copy of her mother. The source added, "The moment you see Raha, you will immediately be reminded of little alia bhatt, who was a very talented child. The Kapoor and Bhatt families are overjoyed to have Raha in their lives and talk about her every day." There is talk of who she looks like. Many confirm that Raha is a carbon copy of her mother alia and even Ranbir agrees."

In the same conversation, the source revealed to the media portal that how seeing the baby girl's face, everyone remembers the childhood pictures of her mother Aaliya. Well, as we all know that 7-month-old Raha will go through many more changes and it is not clear what she turns into until her parents reveal her face. However, the source adds that after seeing a glimpse of Raha, one cannot help but compare her with Alia.

The source said, "Up to a year, babies' faces keep changing and for now, Alia's little girl looks just like her mother. The actress was a sweet child and if you look at Raha now, you will see her with Alia.  " Can't stop comparing her. Feels like you are seeing little Alia."


When alia bhatt took her daughter Raha to kareena kapoor Khan's house
On 3 june 2023, alia bhatt was seen visiting her sister-in-law kareena kapoor Khan's house. The loving mother was accompanied by her baby girl Raha, who was out to play with her cousins Taimoor and Zeh. In glimpses that surfaced on the internet, alia was seen holding her baby girl in her arms. During this, alia wore a maxi dress with full sleeves and Raha was seen wearing a white frock. However, the actress hid her daughter's face as soon as she entered the building.


Ranbir and alia have kept a 'no photo policy' for their daughter
In january 2023, Ranbir and alia hosted a special get-together for media photographers and requested the media not to click pictures of their daughter whenever she stepped out with her family members. He had also told the media about choosing a 'no photo' policy for his daughter till she turns 18. Aaliya had revealed that she would allow him to take pictures of Raha when the time is right.

మరింత సమాచారం తెలుసుకోండి: