Adipurush director suddenly hugs and kisses Kriti..!?

The video of Adipurush director Om Rawat giving a kiss to actress kriti sanon after Swami darshan at tirupati Eyumalayan temple is going viral. Adipurush is a hugely made movie starring Prabhas. The film is directed by Om Rawat. It stars kriti sanon opposite Prabhas. Aadipurush is slated to hit the theaters this month june 16. The film's release is just a few days away, so the promotion work is happening faster.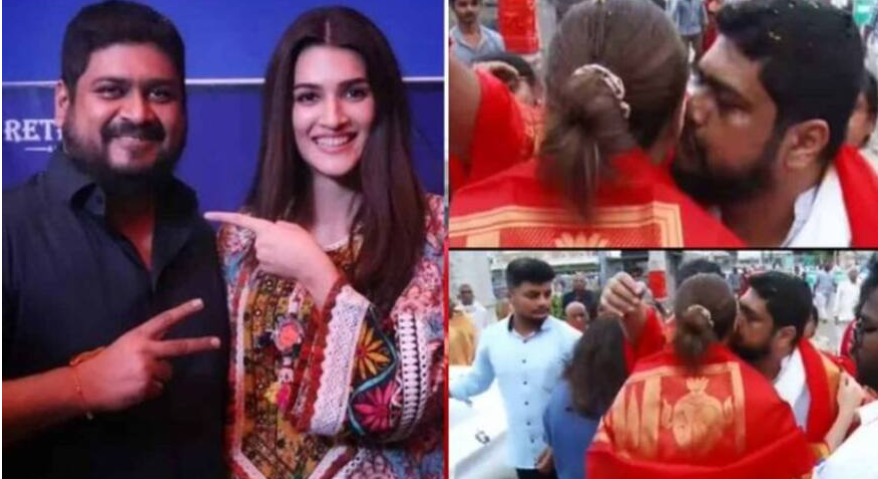 The grand pre-release event of Adipurush movie was held in tirupati place yesterday. Actor Prabhas, who came to tirupati for this purpose, went to the tirupati temple early yesterday morning and had the darshan of Sami. After this, the director of Adipurush and actress kriti sanon went to tirupati temple this morning. After both had darshan of Swami, they were offered temple offerings. They prayed for the success of the movie Adipurush. After that, both of them came out and took photos with the fans. Later, director Om Rawat was standing near the car to see off actress kriti sanon who was leaving in the car.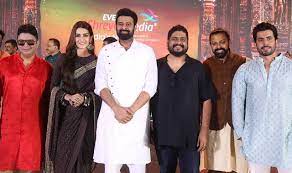 Then director Om Rawat suddenly kissed actress kriti sanon who came to hug him as a sign of respect. Kriti Sanon, who did not expect this action of his, became a bit of a jerk. This action of the Adipurush director is being severely trolled on the internet.
మరింత సమాచారం తెలుసుకోండి: