Famous actor dies suddenly due to heart attack...

The death of famous kannada actor Nitin Gopi who was unmarried at the age of 39 due to a heart attack has left the film industry in a state of sadness. Young kannada actor Nitin Gobi died of a heart attack. He is 39 years old. Due to this, the kannada film industry is plunged into sadness. Nitin Gopi had a heart attack while at home. After that, his family took him to the hospital. But the doctors who examined him there declared him already dead. Many celebrities from the kannada film industry are condoling the death of Nitin. They are posting that they are praying to god for the repose of his soul. Actor Nitin is still not married. He lived with his parents in Bangalore. Nitin has been acting since he was a child star.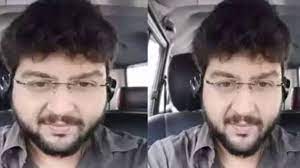 He became famous by acting in kannada films like Muthinanda Hementi, Keralita Kesari, Nisaptha, and Sirabandavya. Nitin also acted in a few episodes of the devotional serial 'Hara Hara Mahadev'. He also acted in some serials in Tamil. Soon Nitin was making arrangements to direct the serial.
But before the shooting of the serial which he is going to direct, Nitin suddenly died of a heart attack. kannada film industry celebrities and small-screen celebrities are mourning the death of actor Nitin. This incident has left the kannada film industry in deep grief.
మరింత సమాచారం తెలుసుకోండి: