National Handloom Day 2022 - History!!!
Every year on the 7th of august, National Handloom Day is celebrated in the country. The Swadeshi Movement started on this day in 1905. The Swadeshi movement was formally launched at a public meeting in the Townhall of Kolkata. The government of india celebrates the 7th of august every year as National Handloom Day in memory of this.
That's why handloom is special: The handloom industry is an important part of India's cultural heritage. According to the statement of the ministry, it remains an essential source of livelihood. Especially for those women who make up about 70 per cent of the weavers of this area. The day is celebrated to honour the handloom community and to acknowledge their contribution to the socio-economic development of India.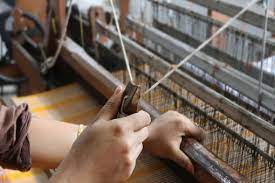 Significance of National Handloom Day: The handloom sector in india has emerged as the most important cottage trade over time. Handloom weavers have been making goods using pure fibres like cotton, silk and wool. The basic goal of organizing National Handloom Day is to clarify the contribution of handlooms to the socio-economic reform of India. Every year on National Handloom Day, the government organizes workshops to make weavers aware of work options.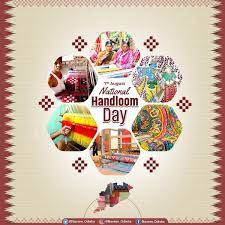 Ancient is Handloom Industry: Handloom industry has been providing livelihood to hand artisans since ancient times. Goods manufactured by the handloom industry are also exported a lot abroad. It is believed that about 7 lakh persons are engaged in various works in this industry. 
మరింత సమాచారం తెలుసుకోండి: