What is the problem with aishwarya Rajini after divorce..?

Aishwarya, the elder daughter of Superstar Rajinikanth, after divorcing dhanush has been frequently visiting the temple and posting pictures of it, so netizens are questioning what is wrong with her. Superstar Rajinikanth attended a book launch event held in chennai a few days ago, he said that his favorite works of him as an actor so far are the films Raghavendra' and 'Baba'.

Also, he added that physical health is very important to a person and should be accompanied when he is moving well without going to the hospital. He too has been to the hospital many times, but it is more important to not be patient when you go than to leave with money and fame. He has seen all the big politicians with money and fame, but he said that happiness is not even 10% and it was very much talked about.
Especially the divorce of his younger first husband affected Rajinikanth a lot. In one way, she is currently married to Vishagan for the second time, but her elder daughter Aishwarya, who has been living with her husband dhanush for more than 15 years, has recently announced her divorce.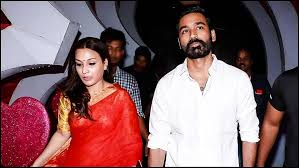 After this divorce, aishwarya Rajinikanth has been paying more attention to her film work, but she is also showing more interest in spirituality. On the first Friday, she used to light a lamp at kanchi Kamachi Amman temple.
Now that aishwarya dhanush has released this photo, some fans are very concerned and are asking what is the problem with her.
మరింత సమాచారం తెలుసుకోండి: