On friday night, the state government issued orders elevating 37 Deputy Superintendents of police (DSP) to the level of Additional Superintendent of police and up to 18 Additional Superintendents of police (Addl. SP) to the rank of Superintendent of police (SP). Ch. Narmada, pushpa Karri, Sruta Chepuri, kavitha Ganji, Sunita Mohan, srinivas Malineni, narasimha Reddy Kotla, Sriniva Rao, ravi Kumar, and venkata rao are among the promoted officials. The DGP's office was to receive all of the officers.


Anjani Kumar, the director General of police, extended thanks to the State government. He wished all of the police officers who had received promotions the best of luck in their work. The telangana Police's women Safety Wing launched the "Cyber Ambassadors Platform" (CAP) project on wednesday in an effort to educate students about cybercrime and preventative measures.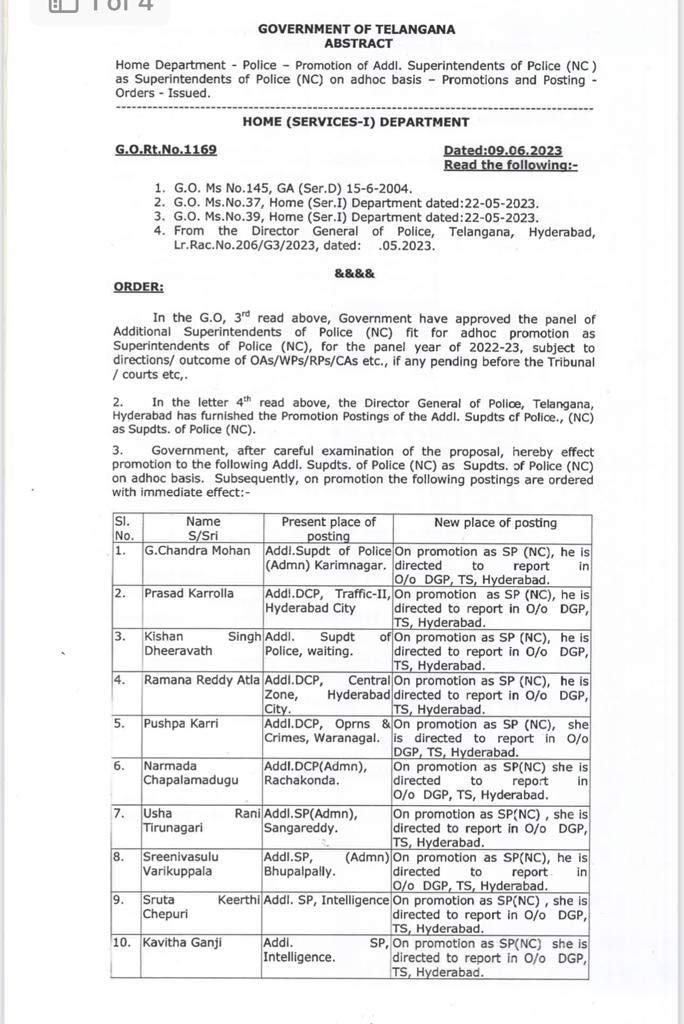 The program, which seeks to empower school children to serve as cyber safety ambassadors, is being carried out in conjunction with the school education department. In front of DGP Anjani Kumar and other authorities, home minister Mohammed Mahmood ali announced the program's beginning and expressed the State government's commitment to the protection and security of children. "The Cyber Ambassadors Platform is the need of the hour in light of rising cyber-crimes," he declared.
మరింత సమాచారం తెలుసుకోండి: